ATTOM DATA SOLUTIONS ACQUIRES GEODATA PLUS
We're excited to announce GeoData Plus is now part of ATTOM Data Solutions, the nation's premier property database, providing a one-stop data shop. Read the full Press Release. Learn more about ATTOM Data Solutions.
Upcoming Real Estate Events in the Tri-State Area
Posted on 09/29/2015

by GeoData Plus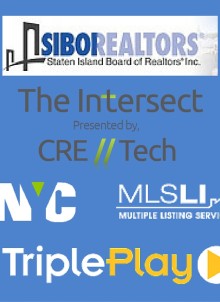 SIBOR REAL ESTATE SYMPOSIUM
Our friends at Staten Island Board of Realtors are hosting their annual Real Estate Symposium on September 30 in The Vanderbilt at South Beach, Staten Island. The event includes a day filled with information shared from a host of notable experts discussing topics ranging from local real estate development to opportunities in the global marketplace.
Simon Henry, of Juwai.com, will address the participants and speak on behalf of the site which is an authoritative source for global property in China, with over 2.4 million property listings spanning 58 countries. Juwai embraces over 12,000 current news stories, country buying guides, education and emigration articles, along with one of the largest Chinese social media communities focused on international real estate.
For ticket information and purchases contact Annmarie Izzo at SIBOR by calling 718-928-3223, or via email at [email protected]
MLSI TECH FAIR
GeoData is one of the sponsors of the 14th Annual MLSI Tech Fair on Oct 15 at the Crest Hollow Country Club in Woodbury NY. This one-day event is filled with learning opportunities with sessions presented by industry experts focusing on the latest trends in social networking, mobile technology, online marketing, listing presentations, consumer needs, video and digital marketing, tech trends and tools, and much more.
Follow along with them on Twitter at @mlstechfair and click here to register for the conference: MLSI Tech Fair.
CRE TECH INTERSECT
Not your typical convention, CRE Tech Intersect is the commercial real estate (CRE) industry's leading symposium on emerging and innovative technologies. It is quickly becoming known for its exceptional demos, dining and drinks. Attending CRE Tech Intersect will allow you to meet the people driving the technology that makes your job easier.
Follow along with them on Twitter at @CRETechIntersec and click here to register: CRE Tech Intersect.
NYC REAL ESTATE EXPO
It is said that the "Who's Who" of the real estate industry will attend this one-day event held November 11, 2015, at the New York Hilton in Midtown. Brokers, bankers, mortgage companies, investors, landlords, attorneys, insurance companies, marketing and social media experts, and business owners will be networking, learning and visiting over 180 exhibitor booths.
Follow the organizer on Twitter at @nyc_group and click here to register: http://www.nycnetworkgroup.com/
TRIPLE PLAY REALTOR CONVENTION AND TRADE EXPO
Triple Play will be at the Atlantic City Convention Center, December 7 – 10. Inspirational speakers from the industry, approximately fifty free CE sessions and many exciting networking opportunities will keep you busy throughout this conference. It is a great way to end your year. Read our post on the top four reasons you should attend Triple Play HERE.
Follow along on Twitter at @TriplePlayExpo and click here to register: Realtor's Triple Play
Back to Resources