ATTOM DATA SOLUTIONS ACQUIRES GEODATA PLUS
We're excited to announce GeoData Plus is now part of ATTOM Data Solutions, the nation's premier property database, providing a one-stop data shop. Read the full Press Release. Learn more about ATTOM Data Solutions.
The Top 4 Reasons To Attend Triple Play Realtor Convention
Posted on 12/30/2014

by GeoData Plus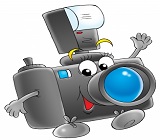 Earlier this month, the GeoData Plus team had the pleasure of attending the Triple Play Realtor Convention and Trade Expo in Atlantic City. We came away excited about new connections, inspired by excellent speakers, and loaded down with tips and information from experts in the real estate industry. In case you are wondering if this is a conference worth going to, we thought we'd share the top 4 reasons that you should go to Triple Play next year.
1. The Speakers
With forty speakers, over the course of two and a half days, it took considerable effort to narrow down which sessions we wanted to attend. The speakers at Triple Play are not only experts in their industry they are more than willing to share their knowledge.
These were our favorite speakers:
Katie Lance, who in the middle of sharing Top Tech Trends in Real Estate, reminded us that, "People will work with you because of your experience & expertise but they will connect with you because of who you are."
Craig Grant, who after teaching ninety-minute, information-packed sessions stayed around to answer questions for over thirty minutes.
Stephen Pacinelli, who shared so many helpful tips and apps and then gave us an easy way to remember and access them once we got home with a short and easy link! goo.gl/zLOZJu
Ashton Gustafson, who was by far the crowd favorite and whose sessions were so full that people were lined up in the hallway outside the door hoping that a seat would magically open up during the session!
2. The Tips
In a constantly changing world of technology, it can be overwhelming to keep up with all of the new tools let alone know which are the best for your industry or your type of device. The sessions at Triple Play were full of practical and informative tips for the real estate industry specifically.
One of the most interesting tips that we predict conference goers will be implementing in to their business is embedding video messages in to emails in order to personalize rather than spam. Stephen Pacinelli said it this way, "You can't type a Minnesota accent!" He recommended Bomb Bomb and Eyejot for video email.
3. The Inspiration
The speakers at Triple Play 2014 seemed to be in tune with each other as they inspired the real estate industry professionals of New York, New Jersey, and Pennsylvania to focus on the human element and tap in to why we do what we do rather than what we actually do.
In one of Ashton Gustafson's sessions, the woman next to us took in the first few moments and then commented "Wow, he's not just helping us with our business, he's helping us with our lives!" We couldn't agree more. Ashton had us scribbling notes and quotes throughout his sessions. With real life examples, he demonstrated the need for building and connecting relationships in order to be successful.
Ashton Gustafson – Inspirational Quote from Triple Play Realtor Convention 2014
4. The Connections
Triple Play provides multiple opportunities for connecting and re-connecting. From winding through the exhibition hall during the conference to ending your day at one of the many networking receptions at night, the GeoData Plus team was happy to make the acquaintance of so many great people in the real estate industry and become better acquainted with clients of ours who attended.
For practical reasons alone, we would highly recommend that anyone in New Jersey, New York, or Connecticut and working in the real estate industry should attend Triple Play.
Back to Resources