ATTOM DATA SOLUTIONS ACQUIRES GEODATA PLUS
We're excited to announce GeoData Plus is now part of ATTOM Data Solutions, the nation's premier property database, providing a one-stop data shop. Read the full Press Release. Learn more about ATTOM Data Solutions.
Summer Reading List for the Real Estate Professional
Posted on 06/30/2017

by GeoData Plus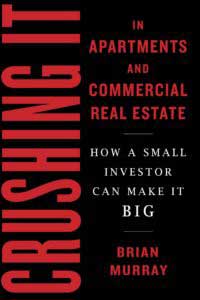 Many of us started the year off with a resolution to read more books. To unplug from our devices and feed our soul and mind the old-fashioned way — written words on paper without the blue light of our phone or iPad.
Now, here we are at the beginning of summer, realizing that half of 2017 is gone and somewhere someone is starting the countdown to winter holidays. So, we thought we would share a few of the books on our reading list for summer.
Everybody Lies by Seth Stephens-Davidowitz. As a data-driven business in a data-driven industry, this description piqued our interest: "By the end of an average day in the early twenty-first century, human beings searching the internet will amass eight trillion gigabytes of data. This staggering amount of information—unprecedented in history—can tell us a great deal about who we are—the fears, desires, and behaviors that drive us, and the conscious and unconscious decisions we make. From the profound to the mundane, we can gain astonishing knowledge about the human psyche that less than twenty years ago, seemed unfathomable.

Crushing It by Brian Murray is of interest to us because we provide commercial property data that is quite useful for investors looking to expand their portfolio. The book states that it is "a beginner's guide to investing based on Murray's experience bootstrapping his way from newbie investor to award-winning CEO of Washington Street Properties. Murray shares the secrets to his success through straightforward, actionable advice that will help you get started no matter what your experience level, or how much cash you have on hand.

Upstarts by Brad Stone seems like a timely read for all business owners looking to stay ahead of the curve. "In the spirit of iconic Silicon Valley renegades like Steve Jobs and Bill Gates, another generation of entrepreneurs is using technology to upend convention and disrupt entire industries. These are the upstarts, idiosyncratic founders with limitless drive and an abundance of self-confidence…they are rewriting the rules of business and often sidestepping serious ethical and legal obstacles in the process."
Have you started a summer reading list? Share your picks with us on our Facebook page!
Back to Resources