ATTOM DATA SOLUTIONS ACQUIRES GEODATA PLUS
We're excited to announce GeoData Plus is now part of ATTOM Data Solutions, the nation's premier property database, providing a one-stop data shop. Read the full Press Release. Learn more about ATTOM Data Solutions.
Substantial Updates Made to Upstate New York
Posted on 08/21/2015

by Erik Wind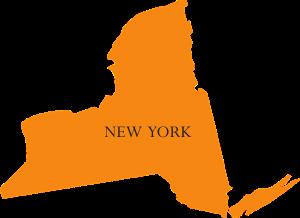 For those of you who have GeoData for New York City and Long Island, you may have asked at some point about Westchester, Rockland, or other counties. Up until now, the information in those areas has been limited. That's changed dramatically.
With our latest version of GeoData, we now have very detailed property data in upstate New York. To be clear, we're calling upstate anything outside of Long Island and New York City – those of you living close to New York City may disagree and consider yourself downstate, and we understand.
Here are some of the highlights you'll find when looking at a property report in these areas:
– Property photos.
– Ownership.
– Building details including square footage, style, and year built.
– Commercial property details including square footage and rent rolls, where available.
– External improvements.
– Sales history.
Click Here to see a Sample Property Report in Westchester County
Of course, our trusted sales comparable search is also included with our upstate offering.
If you're an existing customer, give us a call and we'll be happy to provide you access to the upstate areas that you need. If you haven't yet tried GeoData and you do business in New York or New Jersey, now is a great time to do so. You can do so for up to 30 days, and if you're not completely satisfied, you'll receive your money back.
Click here to try GeoData with a 30-day money back guarantee.
Feel free to also schedule a demonstration of GeoData, and a representative will be happy to show you how GeoData can grow your real estate business.
Back to Resources