ATTOM DATA SOLUTIONS ACQUIRES GEODATA PLUS
We're excited to announce GeoData Plus is now part of ATTOM Data Solutions, the nation's premier property database, providing a one-stop data shop. Read the full Press Release. Learn more about ATTOM Data Solutions.
Send a GeoData Plus Property Report with the Click of a Button
Posted on 09/30/2019

by GeoData Plus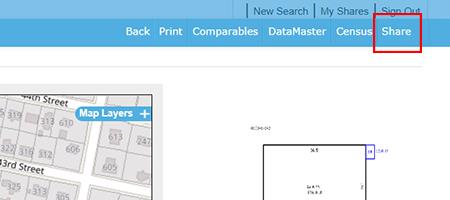 Did you know there is an easy way to send GeoData Plus property reports to your clients and share them on social media? Our Share feature allows you to send a link to a property report via email, share it through multiple social media channels, or copy the link and share wherever you would like.
This feature also includes a contact form on every publicly shared property report making the report a lead generator for you. For example, let's say you share a property report on Facebook and someone has additional questions or is interested in knowing more about the property, they click contact and you get an email from a potential new customer.
How easy is it to send a property report?
Click Share at the top right of your screen.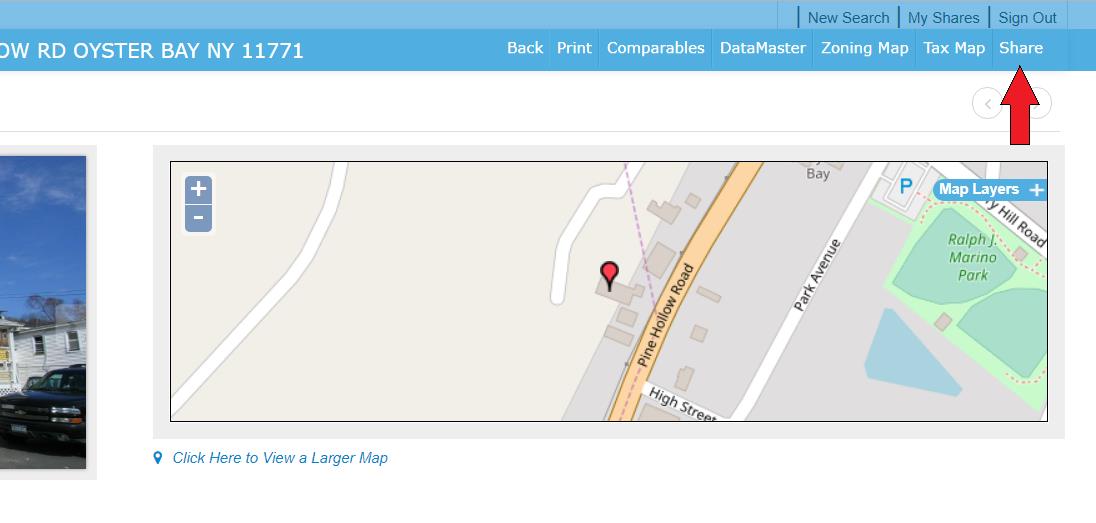 You will be asked to choose how you would like to share the property report. Each option will bring up a share box that is already populated with the link and information ready to post on your selected social media platform or email. You can also choose to copy and paste the link.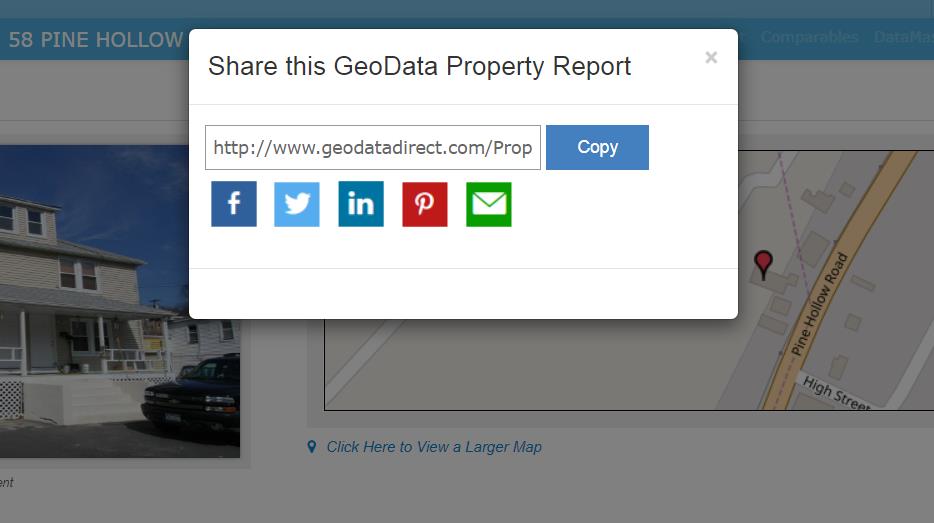 You can share 10 property reports at any given time. To keep track of what you have shared, click on My Shares at the top right of your screen. This page will show which property reports you have currently shared, and if you have reached your limit of shares you can choose to un-share a property report that is no longer relevant.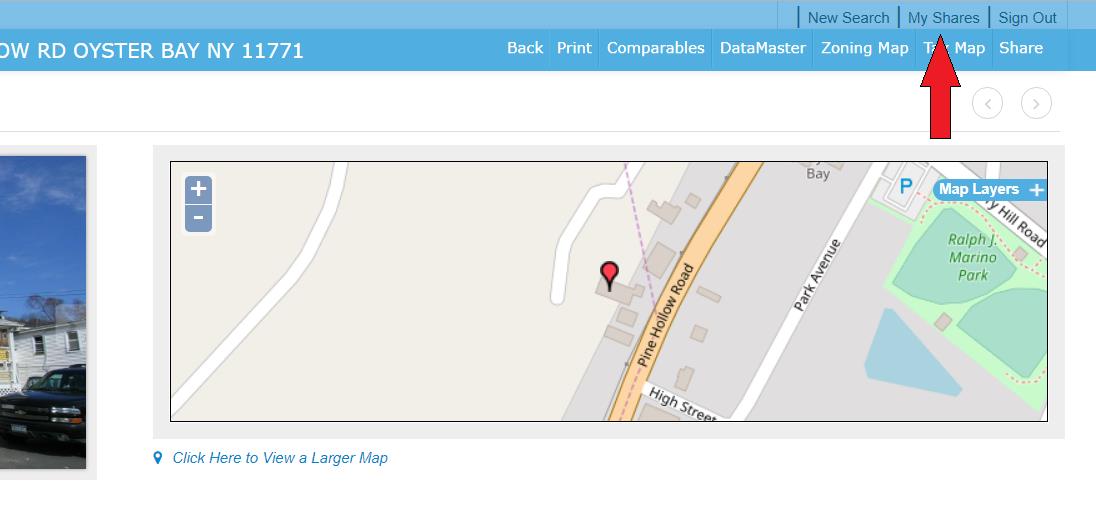 Show us how you share -- feel free to tag us in your social media posts @geodataplus. Not a customer of GeoData Plus yet? Try it out with a 30-day money back guarantee, or schedule a one-on-one demo at your convenience.
More from GeoData Plus
GeoData Plus Enhances its Nationwide Valuation Tools
3 Steps to a Killer Listing Presentation
Back to Resources