ATTOM DATA SOLUTIONS ACQUIRES GEODATA PLUS
We're excited to announce GeoData Plus is now part of ATTOM Data Solutions, the nation's premier property database, providing a one-stop data shop. Read the full Press Release. Learn more about ATTOM Data Solutions.
Owner-Occupied Search Feature Helps Fuel Investor Purchases & Marketing Initiatives
Posted on 08/24/2021

by GeoData Plus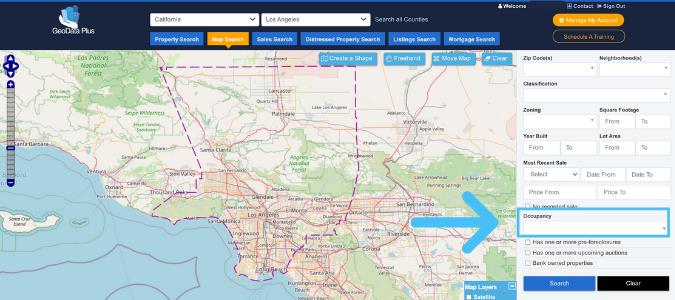 Real Estate Agent and Broker, Molly Miller, shares how the new owner-occupied search feature in GeoData Plus helps to more effectively target investment opportunities for buyers and fine-tune marketing efforts to convert more prospects into clients.
Occupancy Search & Its Advantage to Investor Buyers
As the state of the market continues to favor sellers and demand the buyers' best efforts, many sellers get their pick of the litter when it comes to offers on their home. While being any type of buyer in this scenario is challenging, being an investor in this market can be especially difficult. My investor clients are up against buyers with specific personal preferences who are willing to spend big to get what they want. Many of my investor clients are focused more on the cap rate these properties will yield, leaving them hesitant to throw their hats into the bidding ring against families who are driven by sincere interest and attachment and are paying to prove it. Also, while investors are inevitable and necessary to provide rentals to the area, some sellers in my area specifically are hesitant to sell to investment companies because of their personal attachment to the home and a general dislike towards "big" real estate. My brokerage team has experienced some of this discrimination firsthand from sellers when they see our offers with the buyer's name ending in "LLC."
To combat these roadblocks, I've been searching for homes to show the investors using the owner-occupied search feature on GeoData Plus, which filters the properties to show which are occupied by the owners and which are not. This feature helps investors find suitable purchases for a few reasons. For one, finding properties that are currently being rented out gives my investor clients a better chance of having their offer considered among the others. The sellers tend to have less of a personal attachment to the homes. These sellers are also less likely to discriminate against offers from investors, as they are in the game themselves and are not discouraged by the abbreviated letters at the end of a buyer's name. Some may even see those letters as an advantage considering investors may have more reputable financials compared to personal buyers. Another advantage of searching by owner-occupancy is that some of these non-owner-occupied properties have tenants that want to stay in the home. This offers immediate rental income to the investor buyers and creates an easy transition from the previous landlord to the new one.
Hitting my Target Audience with Marketing Materials
The new occupancy search feature has also proven helpful in marketing initiatives. Since becoming a real estate agent, I've had good luck with the direct mailers I send out. While the option has always been available to search for properties and then send my cards to either the property address or the owner's address, the occupancy search feature helps make sure my deliverables are more relevant when I canvas a neighborhood specifically. Typically, I will door-knock a neighborhood and then send the mailers as a follow-up. Now, by using the occupancy search feature, if I know a home is occupied by renters, I send my buyer-focused materials accompanied with my material on how renters can prepare to purchase a home. On the flip side, if I see that a home is occupied by the owners, I start with my selling services in hopes of securing a future listing. Getting my name and picture in front of people is my main goal, but the more topical I can make it the better, and ultimately saves me time and money and avoids wasted materials.
---
About the Author
Molly Miller is a North Carolina-based Real Estate Broker. She specializes in the Raleigh/Durham area and works on a small family-operated team affiliated with Keller Williams.
Back to Resources