ATTOM DATA SOLUTIONS ACQUIRES GEODATA PLUS
We're excited to announce GeoData Plus is now part of ATTOM Data Solutions, the nation's premier property database, providing a one-stop data shop. Read the full Press Release. Learn more about ATTOM Data Solutions.
GeoData Plus Adds Map Search
Posted on 10/18/2021

by GeoData Plus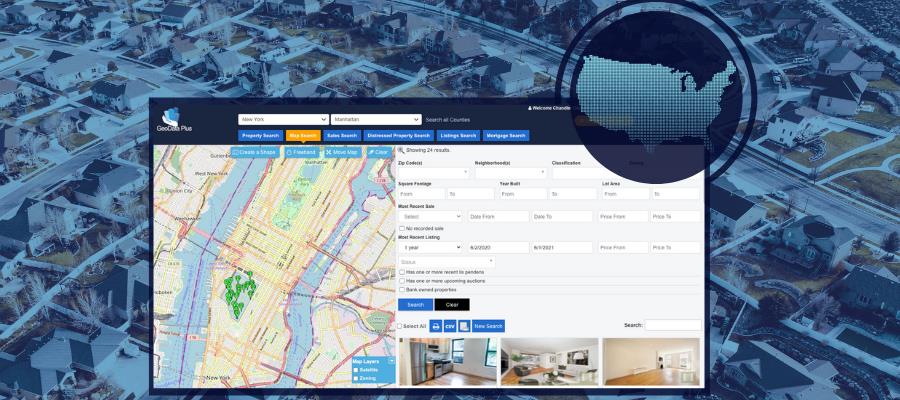 We are thrilled to share that we've added a new way for you to geo-target your searches like never before with the Map Search! Be sure to pack a parachute––when clicking into Map Search, you will be dropped into the map of your selected county. We've added a new search filter for "No Recorded Sales" and optimized the distressed property searches for Lis Pendens (pre-foreclosures), Auctions, and Banked-Owned properties. Jump in and check it out for yourself today!

The best part? No need to change anything. Map Search is already included in your current subscription! You'll find it sandwiched right in between the traditional Property Search and Sales Search. While you are there check out the newest addition to our prospector package, the Occupancy Search. This new feature enables you to target owner-occupied and non owner-occupied properties while plotting them onto the map of your selection. Check out the video below for a quick preview of our new search...
GeoData Plus offers a thirty-day money-back guarantee if you would like to check out this exciting new search and see for yourself how we can grow your real estate business. Get started today!
Back to Resources