ATTOM DATA SOLUTIONS ACQUIRES GEODATA PLUS
We're excited to announce GeoData Plus is now part of ATTOM Data Solutions, the nation's premier property database, providing a one-stop data shop. Read the full Press Release. Learn more about ATTOM Data Solutions.
Using GeoData Plus to Expand Your Sales Territory
Posted on 04/13/2021

by GeoData Plus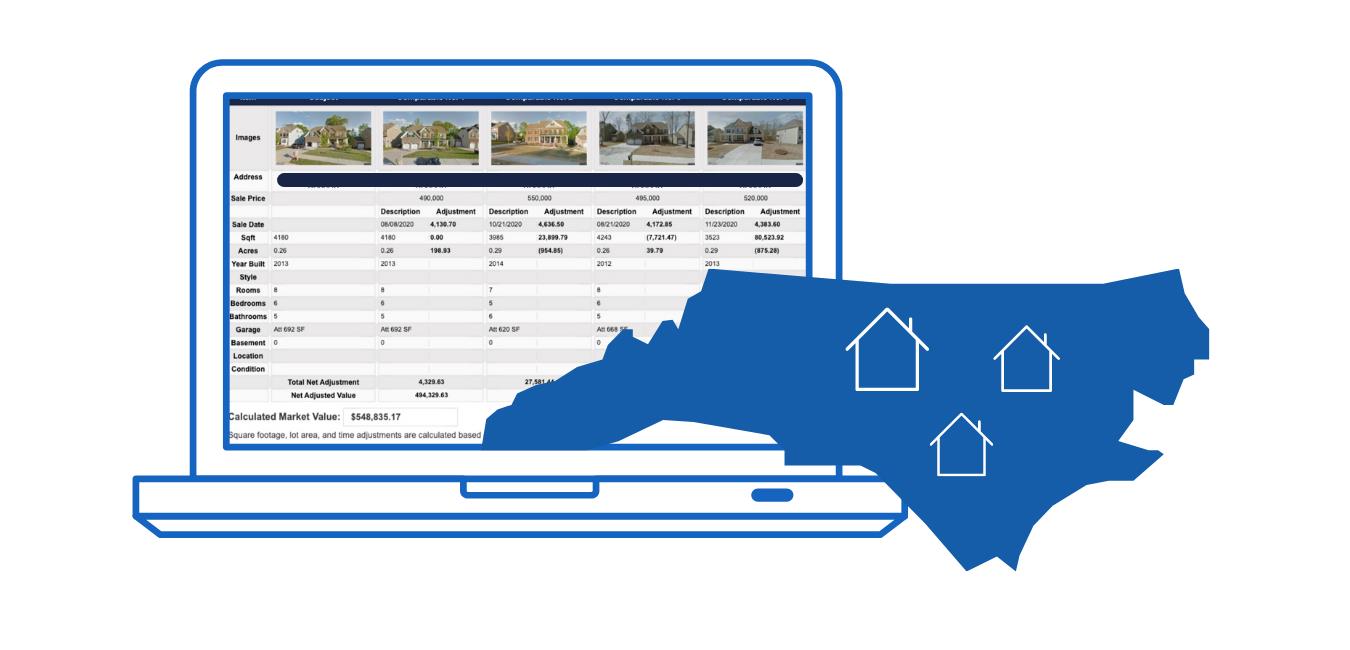 Avid GeoData Plus user and North Carolina Real Estate Broker, Molly Miller discusses how she leverages GeoData Plus to expand her sales territory and increase her bottom line. She recounts her story below.
Low Inventory Calls for Quick Action
The Raleigh-Durham area, also referred to as the Triangle, is consistently ranked as one of the fastest-growing areas by population in the country. While this is great for us real estate brokers, it does pose a hardship for our eager buyer-clients. As the city itself and the surrounding towns seem to inflate overnight, the amount of available houses for sale is dwindling. As a result, buyers are exploring the idea of moving further outside the city, even into the neighboring counties.
Just this past week, my New York-based client's offer was submitted and accepted on a home in a county that I do not conduct my usual business in, nor do I have MLS access to, and I managed to do it all by using GeoData Plus. As any ethical agent would do, I advised my client in writing that I don't have access to this MLS and that I don't typically work in this part of the state. I even offered to refer her to an agent out there but because we have built a sturdy working relationship and she wanted to submit an offer as soon as humanly possible, I went forward on submitting it and the offer was accepted that evening, for a price well under it's appraisal value.
The sellers names, the parcel ID, and the building specifications, all information needed to write and submit an offer to purchase, were right there on the property report page on GeoData Plus. Before using GeoData Plus, I would scour county websites for parcel and location information, and while in some counties this is not a challenge, this particular county is in a more rural part of the state and their website is far from user-friendly. With the current atmosphere of the market, writing offers has become a competitive sport. Agents do not have the time to twiddle through county websites, trying to find property records and seller information, so having it all one a single page can cut a lengthy process into a sliver of the time, allowing the offer to be written and submitted before competitors.
Simple CMAs for Any Location
In addition to using GeoData Plus' search to find the pertinent offer information, I used the comps feature to arrive at a price. Not being a part of this county's MLS, I was worried about being able to find enough comps to support my idea for our price. However, GeoData Plus' platform requires you to press one single button from the initial property report page, choose how far back you'd like comps from, and a list of them appear in front of you. I am pleased to report that by simply searching for an address in GeoData Plus' search feature, I was able to determine an offer price, execute an Offer to Purchase Contract, and my client is now under contract on this gorgeous home, which, based on our appraisal, she already has equity in.
---
About the Author
Molly Miller is a North Carolina-based Real Estate Broker. She specializes in the Raleigh/Durham area and works on a small family-operated team affiliated with Keller Williams.
Back to Resources