ATTOM DATA SOLUTIONS ACQUIRES GEODATA PLUS
We're excited to announce GeoData Plus is now part of ATTOM Data Solutions, the nation's premier property database, providing a one-stop data shop. Read the full Press Release. Learn more about ATTOM Data Solutions.
Real Estate Agents: Should You Work From Home?
Posted on 11/07/2013

by GeoData Plus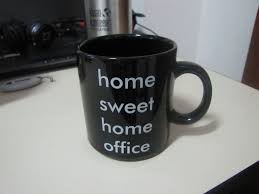 "Where we work should really be a personal choice. We should focus on what we can accomplish, instead of where it is being accomplished," says Teresa Boardman, a broker in St. Paul, Minnesota and founder of the St. Paul Real Estate Blog.
"Office meetings are important, but only if you work in an office. The rest of us do just fine without ever going to a meeting. We get our news on the street and through the associations and over the Internet."
The full article from Inman News can be read here.
Agents: Can you get more work done from the home and car than in the real estate office?
Back to Resources