Real Estate Appraisers
Posted on 09/12/2018

by GeoData Plus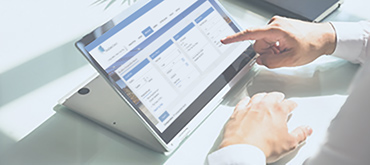 For 18 years, GeoData Plus has played a significant role as a property data provider in New York State, New Jersey, and now nationwide. Throguh GeoData Plus, real estate professionals have access to real property data on all types of property in the 50 states.
In particular, appraisers stand to benefit, as GeoData Plus provides access to data points that are vital to every appraisal report.
1) Why GeoData Plus Is Invaluable for Real Estate Appraisers
GeoData Plus not only serves as an accurate comping tool, but also provides pertinent information for appraisals on real estate property, such as: square footage, taxes, zoning, flood zone, sales history, and much more.
In this video, Erik Wind, president of GeoData Plus explains why so many appraisers consider GeoData Plus to be such an important part of their business.
2) GeoData Plus Now Has Property Data Nationwide
GeoData Plus recently rolled out its platform for real estate data nationwide. The platform is always working to add more data and features constantly in order to provide greater value to its appraisal customers.
GeoData Plus also integrates with most major appraisal form softwares. The process of generating an accurate appraisal is now easier than ever.
3) Additional Resources for Appraisers
Back to Hands on the Market