ATTOM DATA SOLUTIONS ACQUIRES GEODATA PLUS
We're excited to announce GeoData Plus is now part of ATTOM Data Solutions, the nation's premier property database, providing a one-stop data shop. Read the full Press Release. Learn more about ATTOM Data Solutions.
Quick Guide: Finding Good Sales Comparables
Posted on 08/03/2018

by GeoData Plus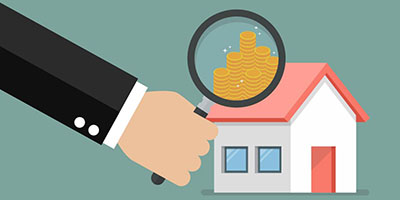 Quick Guide: Finding Good Sales Comparables
Since 2002, thousands of real estate professionals have been using GeoData Plus to find sales comparables in New York and New Jersey. This year we expanded our property data system, so real estate professionals can search for specific property information all over the United States. GeoData Plus now encompasses property data nationwide including sales comparables in every state, county, and city across the country.
All of the data our system aggregates ensures a complete, thorough overview of specific commercial and residential real estate properties with the vital data points that factor into their value on the real estate market. Having accurate, up-to-date property data is pivotal for precise valuation when it comes to appraisals, putting a house / property on the market or making an offer on a listing.
In the past we've focused on blog posts that deal with the ins-and-outs of specifically finding solid real estate sales comparables and what constitutes a good comp. For your convenience, we compiled all of the information regarding GeoData Plus' sales comparables resource in one place as a quick and easy reference guide.
What Are Sales Comparables?
Many of our clients who are more seasoned real estate professionals may find this elementary — but we also know that there are many of you just getting started in real estate who might benefit from a quick lesson on how to formulate your own opinion of value on a property.
For residential real estate especially, the best way to determine a property's value is to compare it against similar properties. These similar sales are called home sales comparables, or "comps" for short, and they are pivotal to the appraisal process.
How to Effectively Use Sales Comparables To Determine the Value of Your Property
Typically, a good sales comparable was sold or went on sale recently. It also is geographically close and physically similar to the property you are valuating (referred to as the subject property).
Geographic and physical similarities along with the definition of "recent" when it comes to the date of sale vary based on the particular real estate market.
For example, for a single-family home in Nassau County, which is mostly a suburban area, a good comparable search in GeoData Direct would consist of the following:
One mile radius or less from the subject property
Sold within the past six months
Same school district as the subject
Building square footage (or gross living area) reasonably similar to that of the subject
Similar number of rooms / baths
Same architectural style as the subject
In contrast, for urban areas like New York City, you normally wouldn't use a one-mile radius to search for comps. You'd more likely try a half-mile or even a quarter-mile in some areas.
For rural areas, you would look at comps further out than a mile. Furthermore, in areas where there aren't many sales, going back further than six months for sales may be required.
Appraisal Adjustments
No two real estate properties are identical, of course. This is why appraisers and other valuation experts use adjustments, which essentially allows them to compare apples to oranges, or for a better analogy, compare Fiji apples to Gala apples.
An adjustment is a dollar value or percentage that gets added or subtracted from the sales price of a comparable in order to speculate what a comparable would've sold for if it had the same attributes as the subject property.
Determine Property Values with Arm's-Length Transactions, Flips & Foreclosures
In addition to geographic similarities, timeliness, and physical characteristics, the circumstances of the sales need to be taken into consideration when choosing comparable properties.
Arm's-Length vs Non-Arm's-Length Transactions
Real estate market value is further determined by using arms-length transactions, or a sale between two unrelated parties with no conflicts of interest sold under typical market conditions.
Examples of arm's-length transactions include a real estate agent selling a property to a buyer who attended an open house, or a homeowner who sold his / her property by listing it on Craig's List. Examples of non-arm's-length transactions include sales between family members, foreclosures, or flipped properties.
You can weed out a lot of these non-arm's-length transactions with a little due diligence. Look at the names of the parties involved in a transaction; if the last names are the same it's likely a family transfer.
Flipped Properties, Lis Pendens & Foreclosures
If a property was sold more than once in a relatively short period of time, it may have been flipped. Not all flips are bad, but flips are often used to artificially inflate property values or to conceal ownership.
Other sales to watch out for are those that occur shortly after a bank files a lis pendens on the property. A lis pendens is usually a notification to the public from a bank that a borrower is in default of their mortgage loan. Properties sold in the wake of a lis pendens may be due to a short sale, foreclosure auction, or an REO sale. Any of those circumstances should be viewed differently than a typical market sale.
GeoData Plus' property data search flags sales comparables that sold as a result of a potential flip or foreclosure. Whether you're an appraiser, investor, homebuyer, homeowner, or real estate agent, knowing this information and using it to make sound real estate decisions can greatly affect your success.
Why Use GeoData Plus for Property Data?
GeoData Plus collects numerous real estate data points. Some of the information we provide is only available by going directly to the local assessor's office, for example real estate sales comparables. This aggregated information is invaluable to all real estate professionals performing property valuations, such as appraisers.
While appraisers tend to represent the gold standard of property valuation, they are certainly not the only ones who stand to benefit from using GeoData Plus for sales comparables. Regardless of your specific vocation in the real estate industry, being privy to a wide range of stats on a property in order to see the bigger picture is priceless.
The following video specifically illustrates why GeoData Plus is valuable to anyone appraisers or anyone else who is looking for sales comparables:
Practical Application of Real Estate Comps
Understanding what sales comps are and how to find real estate sales comparables is very important. Additionally, how they are actually applied to real estate professionals is paramount to illustrate.
We sat down with long time appraiser and GeoData Plus customer Vincent Tamburello. Vincent explains what makes sales comparables so important.
He discusses what arm's-length transactions are, and subsequently illustrates how and when to use or not use certain comparables in a variety of valuation scenarios:
Sales Comparables & GeoData Plus' Property Data
GeoData Plus is a provider of real estate property data nationwide. Our sales comparables search tool is used every day by appraisers, brokers, and other real estate professionals.
If you conduct real estate transactions, try GeoData and you'll find yourself with all the tools you need to find effective comps to make all of those real estate decisions that much easier.
Back to Resources