ATTOM DATA SOLUTIONS ACQUIRES GEODATA PLUS
We're excited to announce GeoData Plus is now part of ATTOM Data Solutions, the nation's premier property database, providing a one-stop data shop. Read the full Press Release. Learn more about ATTOM Data Solutions.
For What It's Worth: Three Approaches to Real Estate Valuation
Posted on 03/18/2019

by GeoData Plus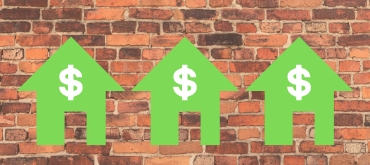 GeoData Plus provides property data and comps nationwide. Our platform provides income and expense reports, zoning information, square footage details, lot dimensions, flood zone risks, location information, and so much more to help real estate professionals assess property value no matter when, no matter where.
How Are Home Values Assessed?
In many cases, home values are assessed based on the type and use of a particular property, its interior/exterior construction, the local market value, and the range of acreage associated with the property. While the value of a home can be estimated with objective data, the true worth of a home is always limited to the price a buyer is willing to pay for it in a given instance within a particular context.
Real estate practitioners may use a variety of real estate valuation approaches to calculate an estimated value: While a broker may draft a Comparative Market Analysis (CMA) for a potential seller client, an appraiser might take a more use objective approach to assess value for a lender or bank system.
Learn more about the three most common types of valuation practices—the sales comparison approach, the income capitalization approach, and the cost approach—below:
The Sales Comparison (or Market Data) Approach
In this approach, real estate professionals use the local market data of comparable, sold properties to estimate value. This valuation method is most commonly used to assess the value of single family homes where there are often many comparable properties available to analyze. For the subject property, the assumption is that the market value is strongly affected by the recent sales of comparable properties or "comps" within the same area. Real estate professionals should use GeoData Plus to cross reference public record data with MLS content and never miss a FSBO or off-MLS home sale when assessing property value.
What Are Comparables or "Comps"?
Comparable properties share similar features with the subject property. These features typically include square footage, number and type of rooms, building conditions, the age of any buildings or improvements, and the geographic location of real estate sold within a limited time period as a non-arm's length transaction. GeoData Plus aggregates public record and MLS content to offer comprehensive property data.
The recent sale of comparable properties is a huge factor in assessing market value. However, real estate values are greatly affected by local market conditions. It pays to have subjective knowledge concerning community demographics like school rankings, noise factors via SoundScore, and economic trends in an area.
The Income Capitalization Approach
This valuation approach is common in commercial real estate—particularly for rental properties. With this valuation method a real estate practitioner would calculate the current value of a property based on the net income it generates, divided by the cost to construct the property. There is an assumption that the higher the rental income generated by the property, the higher the value.
To assess value in this way, one would need to access income and expense statements for commercial properties, then take note of vacancy losses and operating expenses. GeoData Plus provides these reports in just a few clicks. Then, he or she would calculate the Net Operating Income (NOI). A real estate professional who uses this valuation method would then estimate the rate of return or capitalization rate to assess the market value.
The Cost Approach
Another valuation method considers the value of a property as the cost of the land plus improvements (construction costs) minus any physical and functional depreciation. This is used most often for specialty properties that don't typically generate rental income like schools, hospital, churches, and government buildings.
To assess value this way, first the cost of land is estimated using the sales comparison approach. After finding the cost of similarly sold land in the area, comparable in size and location, and estimating the replacement costs of a structure, a real estate professional can estimate the value of a home.
Why Should Real Estate Practitioners Estimate Market Value?
Market value is often required by lenders to help prospective sellers determine acceptable prices or to help buyers decide on offering prices. Although there have been advances in real estate technology to assess utility, scarcity, and effective purchasing power—three of four main aspects of economic value systems—desire must also be evaluated to get as close as possible to an estimate of a property's worth.
Use GeoData Plus today as a way to create a comparative market analysis for your clients or use our property data for your next appraisal.
More from GeoData Plus:
https://www.youtube.com/watch?v=jE8oB0M_rtM&list=PLuHv9EBDRokMi9SXofjoxotbvsRkOVXSe&index=2
Back to Resources