What Are the Pros & Cons of Property Auctions?
Posted on 07/31/2018

by GeoData Plus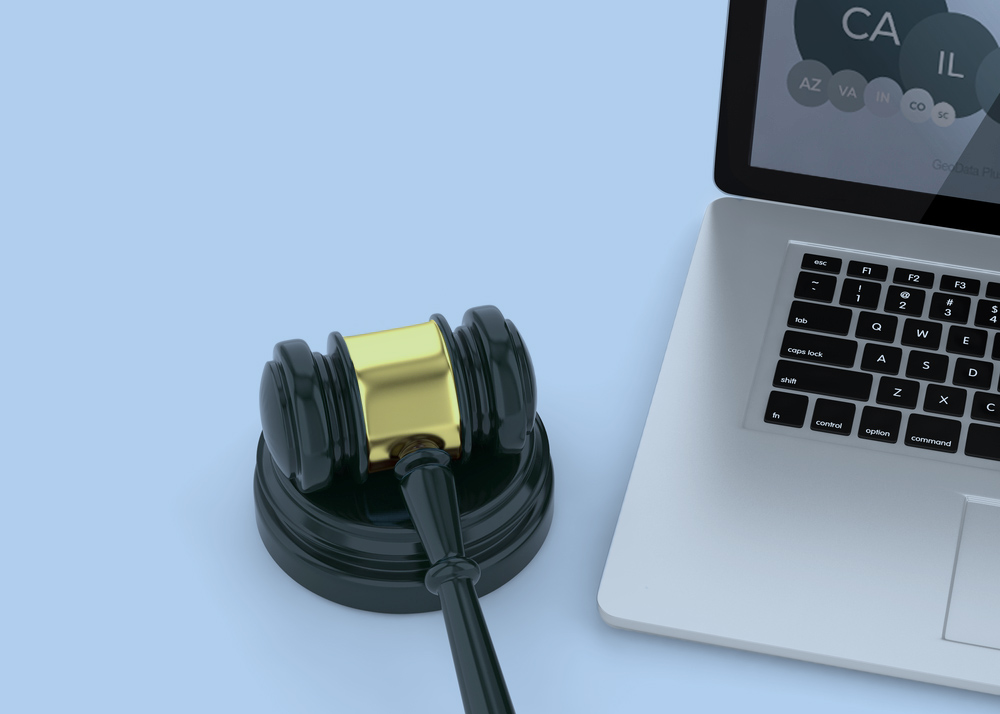 1. What are real estate auctions?
Property auctions take place due to many reasons, but the most common cases occur because the homeowner failed to pay either the lender (mortgage) or the government (taxes). These situations are categorized as distressed properties. Learn about the pros and cons of real estate auctions below.
GeoData Plus provides a full search for distressed property auctions, so you can stay ahead of the curve and know what properties are on the auction block.
On some occasions a real estate agent and a seller will decide to sell the property via auction without any financial issues involved, as they see an advantage with the timing or the value of the property by selling it through these means. However, non-distressed properties going to auction are more of an exception to the rule as far as property auctions are concerned.
Property auctions are a fast-track way of selling property, and generally involve a quickly implemented, mulit-channel marketing plan as a means of publicizing the real estate sale. For real estate agents and sellers alike, they involve mass-promotion that can be quite advantageous (if implemented correctly) as far as branding is concerned for the agent(s) involved.
Just like a normal auction, real estate auctions entail open, competitive bidding between multiple parties. Nowadays auctions can also take place online, not just in person. Real estate auctions present opportunities for real estate agents and sellers alike; however, for the seller it doesn't present many advantages, as they are generally forced to save face from further financial issues by engaging in a property auction. Real estate auctions also have some risks involved for all parties.
A common misconception regarding auctions is that they only allow purchasers to acquire properties with cash only. That is false, as you can use traditional loans to purchase auctioned real estate, but it may take longer to get approval and have the transaction complete.
2. Types of Distressed Properties
There are two primary types of distressed property auctions: foreclosure auctions and tax lien auctions. The former occurs when the homeowner fails to pay their mortgage for several months, and the latter is also involved with delinquent payments, but specifically with failure to pay property taxes instead of issues with payments to the mortgage.
Other reasons for distressed properies are:
HOA due liens
Property condemned for safety / repair issues
Bank repossessed the property (REO)
3. Process of Distressed Debt
There are several steps before a distressed property is put up for auction:
Lender contacts the the borrower of being past due
Warnings and notifications sent regarding pending actions if it is not resolved
The note goes into default, non-performing loan status (NPL)
Foreclosure process starts
Distressed property is sent to auction block
If unsold at the auction, the bank repossesses the property
The bank (or note holder) will try to sell the property
4. What are the pros of real estate auctions?
The fact of the matter is that the seller is not in an advantageous position if they are selling their home via auction as a distressed property, as they have failed to meet the requirements of their financial commitment. However, offloading the financial burden can allow them to start anew once they clear the hurdles, and it can create an opportunity for the buyer looking to capitalize on the situation.
Benefits for the Seller:
Rapid, mass reach marketing for the property
Know the sale date
Benefits for the Buyer:
Know the purchase date
No negotiating
Potential for getting property at good value, due to lack of competitive auction bidding
Benefits for the Realtor:
The marketing efforts that take place prior to and during an auction provide an excellent opportunity for branding and awareness of the agent and their company
Potential buyers look at full range of listings that the agent represents currently, not just the auctioned real estate
Increased commissions if the property undergoes competitive bidding
5. What are the cons of real estate auctions?
Risks for the Seller:
Title issues can occur post-sale creating confusion between buyer & seller
Risks for the Buyer:
Chance of higher selling price due to competitive bidding
Title issues can ensue, reading up on the specs of the auctioned property is paramount
Some auctions are "cash-only", which can be a disadvantage to the buyer depending on their financial situation
Buying the house sight-unseen, which can present unforeseeable risks
Risks for the Realtor:
Chance of decreased commissions due to lack of competitive bidding
Title issues can cause delays in finalizing the transaction and thus the commission
6. What information does GeoData Plus have on real estate auctions and how does one find it?
In GeoData Plus, one can search for distressed property auctions by date, property type, location, borrower name, and lender name. When you search by date, you'll find there are some auctions that are happening on the same day.
7. Top 10 States with real estate auctions (by volume)
These are the Top 10 States with real estate auctions in the next 90 days:
1. California
2. Illinois
3. New Jersey
4. Pennsylvania
5. Florida
6. Arizona
7. Virginia
8. Indiana
9. Colorado
10. South Carolina
Back to Hands on the Market