ATTOM DATA SOLUTIONS ACQUIRES GEODATA PLUS
We're excited to announce GeoData Plus is now part of ATTOM Data Solutions, the nation's premier property database, providing a one-stop data shop. Read the full Press Release. Learn more about ATTOM Data Solutions.
Real Estate Professionals- Why is Now the Perfect Time to Contact Homeowners in Lis Pendens?
Posted on 05/05/2020

by Erik Wind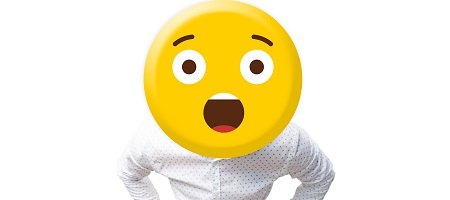 If you've been following along with how COVID-19 is impacting real estate –if you're in the real estate business then I'm sure you are – then you're probably aware that the Coronavirus Aid, Relief, and Economic Security Act or the "CARES Act" has put in place various provisions for relief from foreclosure. This applies to federally-backed loans, but most major mortgage servicers are following suit with similar moratoriums on foreclosures. In addition to that, many counties aren't even recording new pre-foreclosures or lis pendens at this time. With that said, now might be the perfect time to contact homeowners in lis pendens. No, we're not crazy.
It's Not About Closing a Deal Today (But You Will Soon)
Most of us know this, but it bears repeating. Nothing we do today is likely to result in a deal today. I sure hope none of you are marketing to homeowners saying now is a great time to sell (or buy).
Normally, when we reach out to a distressed homeowner – one who has had a lis pendens filed on their home, we're doing so in an effort to list a short sale. While that still might happen down the road, there's some good you can do by reaching out to those homeowners now.
Hardship For Distressed Homeowners Started Before the Coronavirus
The road to having a lis pendens on a property is often one fraught with failed negotiations between the lender and the borrower. Many of these distressed homeowners previously tried to work out arrangements with their lender, pouring out their personal hardships of divorce, loss of income, family illness or some other challenge that caused them to not be able to make their monthly mortgage payments. Whatever the reason may be, they were unable to come to an arrangement with the lender, and as a result the lender filed a lis pendens on their property.
This hardship the homeowner was facing started before COVID-19, and has probably only been exacerbated by the global pandemic.
Lenders Are Facing Hardship Now Too
The difference now, is that the suffering isn't limited to those distressed homeowners. With the economic stress brought about by the Coronavirus, lenders are now much more likely to work out arrangements with homeowners who are unable to make their mortgage payments. In fact, the CARES Act has a provision in place for federally backed mortgage loans affected by COVID-19, where homeowners can request and obtain a forbearance from mortgage payments for up to 180 days.
Perhaps these previously distressed homeowners don't think that provision applies to them. Even if it doesn't, there's a greater likelihood that lenders who previously wouldn't work with these homeowners will have a more sympathetic ear than before.
Be The Resource You Know You Are
Many of these distressed homeowners might simply be unaware of how COVID-19 has made lenders more open to working with borrowers. They might have given up hope on working something out with the banks, or they feel the present hardship conditions brought about by COVID-19 do not apply to them. By educating these homeowners, you could be saving homeowners from future suffering.
Worst case scenario: A homeowner thanks you for this information, but was already aware. Best case scenario: You've helped a distressed homeowner gain greater foreclosure relief than they previously had. Either way, you're making yourself a resource to the community, building relationships, and making sure people remember the time you took to assist them when you didn't have to. It's a wonderful thing when doing right aligns so well with good business strategy.
Using GeoData Plus to Contact These Distressed Homeowners
GeoData Plus has a foreclosure database that spans all fifty states. Whether you're in New York, Florida, California, Iowa, or anywhere else in the Unites States where pre-foreclosures are published, you can create contact lists for distressed homeowners in your market. Now may not be a great time to buy or sell, but it's a great time to grow your business through building relationships.
Not a subscriber to GeoData Plus? Try it today with a 30-day money back guarantee.
Back to Resources