ATTOM DATA SOLUTIONS ACQUIRES GEODATA PLUS
We're excited to announce GeoData Plus is now part of ATTOM Data Solutions, the nation's premier property database, providing a one-stop data shop. Read the full Press Release. Learn more about ATTOM Data Solutions.
Now is Not the Time to Hunker Down
Posted on 04/22/2020

by Erik Wind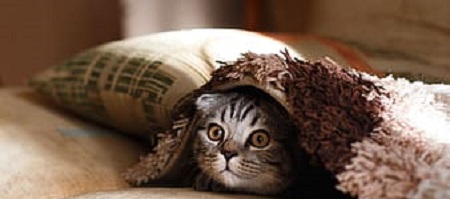 As we go to work every day at GeoData Plus, experiencing the pain that our dear customers are dealing with every day, we continue to operate our company of the mindset that our customers need us more than ever, and we have an obligation to them to make sure GeoData Plus is as good, if not better than it's ever been. But it's not enough.
We're fortunate enough to have the trust of thousands of real estate practitioners as customers. If you're one of them and you're reading this, allow me another opportunity to thank you for placing your trust in us, to bring to you the data you need to help run a successful real estate business. So when our customers share the pain they're going through – when they tell us there's no business, or when they tell us about their personal hardships – we feel that pain right along with them. When they tell us they're going to put their business on pause until this ends – we understand, but we strongly believe there is a better way. Which leads me to where I'm going with this article.
We're not writing this to say things are OK right now – they are not. We're not writing this to say that it's easy to conduct a real estate business under these circumstances. They most certainly are not easy. But there are two very specific facts that go hand in hand – and we need to remind ourselves of them as we start each day, and choose what we are going to do with that day.
Fact #1 – COVID-19 is Temporary
We don't know when, but at some point in the future, the threat of COVID-19 in its current form will have ended. It doesn't mean life will return to normal. We don't know what normal will be like in the future, but at some point, the crippling restrictions we're living under will be eased. It's easy to think "yes, and when those restrictions end I will reopen my business.
Fact #2 – Housing is Essential
COVID-19 might have put the brakes on real estate transactions in the short-term, but consumers – your potential clients - always need a place to live. They need to upsize, downsize, relocate due to marriage, children, divorce, death, new jobs, etc. Just because nothing can be done now, doesn't mean that nobody is thinking about it. By the time this all ends, people are going to be eager – for a variety of reasons - to act on their housing needs.
Who are these consumers going to contact?
Are they going to contact you when the time is right? That all depends on the actions we take now when times are uncertain for everyone. During this time, did we hunker down, put all of our services and activities on hold, and "wait it out" until things improve? Or did we do the opposite? Did we continue to reach out to potential buyers and sellers, offering ourselves as a resource even when there was no chance to close a deal? Or since we couldn't make any money at the moment, did we disappear? Did we show our face on social media as a source of encouragement or did we disappear or spread negativity on it?
How we conduct ourselves and our business now, is going to make all the difference in the answer to that question. Customers have good memories. They'll remember the ones who didn't disappear when the chips were down, and everyone else who returns from their bunker touting "now is a good time to buy or sell!" will be ignored, and rightly so.
What Can we do Now to Help Future Buyers and Sellers?
Obviously, we're limited in our actions. But there's still so much we can do with our time, knowledge, and tools to encourage and educate our potential future customers. Through GeoData Plus and other tools at your disposal, you can communicate your empathy, knowledge, and availability at a time when people need it most.
Over the next few days and weeks, we're going to be bringing to your attention ways in which you can be of greatest help to your potential customers during this most difficult time. These aren't gimmicks, tricks, or techniques. They will be demonstrations and ideas of efforts to make (or are being made) that genuinely benefit the community as a whole. Anyone looking to put themselves first in this current climate can continue to wait things out.
Back to Resources