ATTOM DATA SOLUTIONS ACQUIRES GEODATA PLUS
We're excited to announce GeoData Plus is now part of ATTOM Data Solutions, the nation's premier property database, providing a one-stop data shop. Read the full Press Release. Learn more about ATTOM Data Solutions.
Do You Know What Non-Disclosure States Are?
Posted on 06/28/2019

by GeoData Plus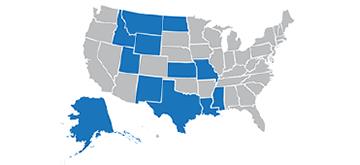 Many real estate professionals are unclear about what the term non-disclosure state means as it relates to a disclosure state.
In disclosure states, when the sale of a property is recorded, the sale price is also reported, making it part of the public record. This is the data that salespeople, brokers, appraisers and other real estate professionals use to form their opinions of value.
Conversely, in non-disclosure states, the sales price of real property is not recorded and made available through the public record. This does not mean that salespeople, brokers, or even members of the general public are prohibited by law from divulging or discussing the sales price. It means that employees of the county offices that would be privy to sales data are prohibited from disclosing that information to the general public.
In addition, the state or county governments in non-disclosure states cannot force anyone to disclose the sales price. If the sales price is in the MLS, they may have access, but as mentioned above, the state and/or county governments are prohibited from disclosing that information to the general public.
In non-disclosure states, one way to see sale prices is through the MLS. If the sale was a private sale such as an FSBO or a sale performed by a real estate agent who is not part of the MLS, that information will not be available. Plus, not all MLSs require that the sales price be entered upon closing. According to NAR, in some cases, sales prices can be categorized as confidential in non-disclosure states. To further confuse the issue, some non-disclosure states may have counties that are full disclosure.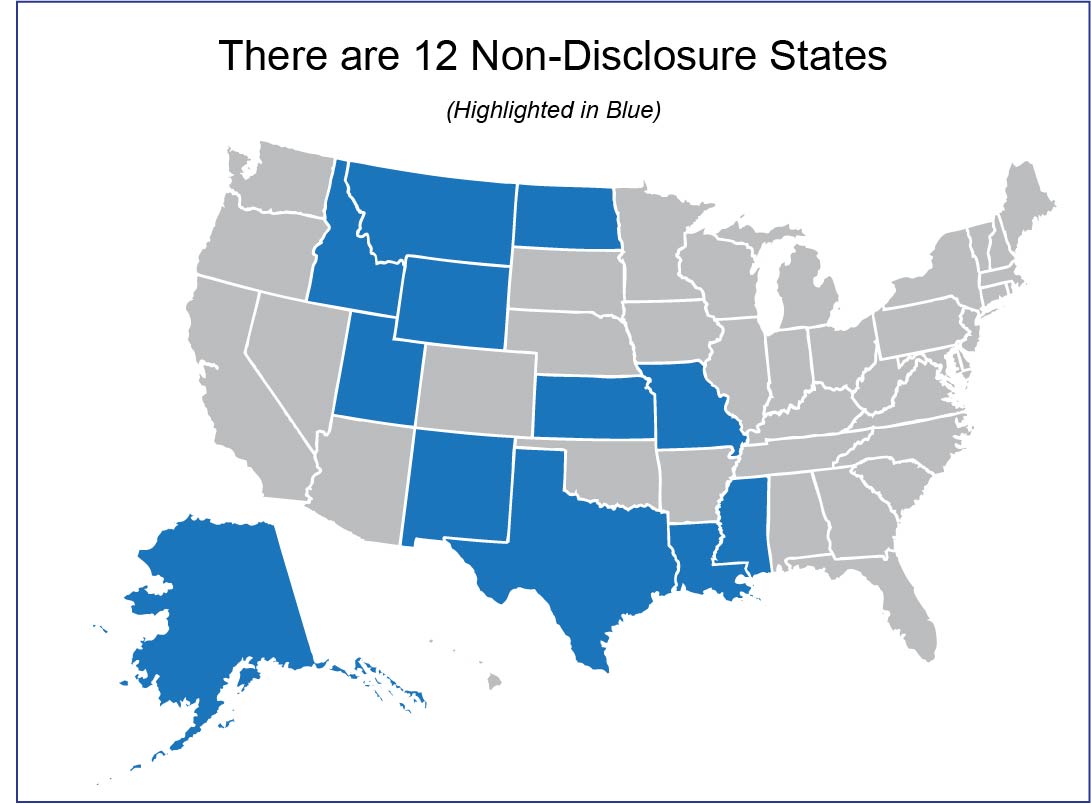 The current list of non-disclosure states includes Alaska, Idaho, Kansas, Louisiana, Mississippi, Missouri (some counties), Montana, New Mexico, North Dakota, Texas, Utah, and Wyoming.
What can you do to get a property sales price?
There are not many options available when working in a non-disclosure state (county disclosure rules aside). If the sales price is not public and is not in the MLS, it is common practice to apply a calculation to the mortgage value. That means that you need to know the loan amount as well as the type of mortgage.
According to HomeInsight, as of 2019 these are the calculations to use:
• FHA Mortgage: multiply the loan amount by 1.01
• VA Mortgage: multiply the loan amount by .98
• Conventional Mortgage: multiply the loan amount by 1.33
How does GeoData Plus help?
GeoData Plus aggregates public record and listing data in order to gain a greater understanding of any property in any market. Even if the sales price is not disclosed, you will have access to sales history and mortgage information in order to calculate an estimated sales price for a property.
About GeoData Plus
For real estate practitioners, gathering the information from various resources such as the MLS and public records is a time-consuming effort. GeoData Plus brings public record and MLS content together to provide comprehensive reports for thousands of real estate appraisers, brokers, agents, lenders, and investors across the nation.
You can try GeoData Plus with a 30 day money-back guarantee by clicking on this link. Or, schedule a demonstration at your convenience to learn more about how GeoData Plus can simplify your business.
Back to Resources