ATTOM DATA SOLUTIONS ACQUIRES GEODATA PLUS
We're excited to announce GeoData Plus is now part of ATTOM Data Solutions, the nation's premier property database, providing a one-stop data shop. Read the full Press Release. Learn more about ATTOM Data Solutions.
New York Foreclosure Activity Drops in 2016
Posted on 01/25/2017

by Erik Wind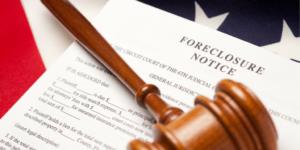 A recent HousingWire article cites multiple foreclosure data reports with a summary of "Rate of foreclosures fell 30%". That's quite a number. So we got curious about how New York compared to that data. Some caveats first:
The Black Knight report cited in HousingWire defines foreclosure activity as follows:
Due to the type of data we collect, we're defining foreclosure activity as follows:
The number of lis pendens filed.
Percentage of distressed sales compared to all sales.
We're also limiting our analysis to lower "downstate" New York, which for the purpose of this article consists of the five boroughs of New York City, Suffolk and Nassau County.
Lis Pendens
As a quick primer, lis pendens is often known as the first sign to the public that a property is facing foreclosure. For more information on lis pendens, we wrote an article which you can find here.
Lis pendens filings dropped by 6% in 2016. That's over an 18% drop from 2013 which was the 10 year high for lis pendens filings but things aren't rosy either. We're still talking about 34,000 lis pendens filed in 2016. On the other hand, that's over 34,000 opportunities for savvy real estate professionals – not to mention all the other properties still in foreclosure from before 2016.
Distressed Sales
GeoData defines a distressed sale as any sale that occurs within one year of a lis pendens being filed on it. We started including this data in our property reports when an appraiser customer of ours expressed a need for it, and it's been a big hit. A sale that occurs within such a period of time of a lis pendens could be a short sale, auction, REO sale, or just someone who needed to get out of Dodge. When evaluating properties on a micro-level, GeoData customers know to do their due diligence, and use these sales as comps at their discretion.
The total number of distressed sales compared to all sales in lower New York dropped by a mere 1.8% to 3.65% in 2016. However, the real news is the 27% decrease in that number from the 10-year high in 2010, when a whopping 5% of all sales were distressed.
Shadow Inventory
No analysis would be complete without reminding readers about shadow inventory; this represents properties that are either in foreclosure and not yet sold or properties that are distressed but the owners are waiting until conditions improve before selling. Shadow inventory can cast doubt and uncertainty on even the best of analysis.
A 6% drop in lis pendens and a 3.65% drop in distressed sales are encouraging numbers for New York. But for real estate professionals capitalizing on foreclosures, fear not – there is still plenty of opportunity in the form of distressed real estate.
Back to Resources