ATTOM DATA SOLUTIONS ACQUIRES GEODATA PLUS
We're excited to announce GeoData Plus is now part of ATTOM Data Solutions, the nation's premier property database, providing a one-stop data shop. Read the full Press Release. Learn more about ATTOM Data Solutions.
GeoData Plus Opens Office in Charlotte, NC
Posted on 10/25/2018

by GeoData Plus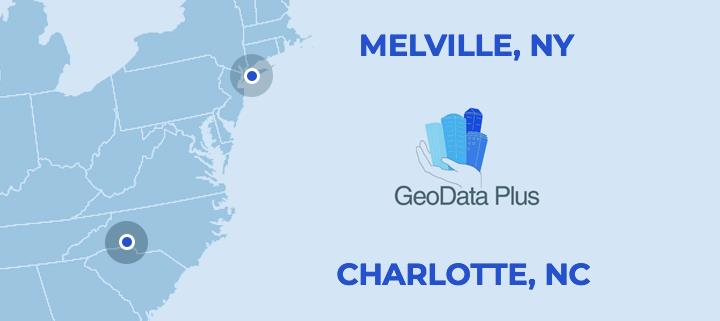 GeoData Plus has expanded with the opening of a second office, located in Charlotte, North Carolina. The expansion comes shortly after the property data platform started providing data for all states nationwide.
Erik Wind, President of GeoData Plus, discusses the opening of the new office: "In light of our recent nationwide expansion, our company required a location where we can further expand our team of technology professionals, but the typical tech-heavy cities weren't the best match."
The Charlotte office is the first office expansion for GeoData Plus. The company also has offices in Melville, New York.
GeoData Plus Will Maintain Office & Presence in New York
While GeoData Plus is expanding with an office in Charlotte, it is keeping its presence and office in New York.
New York is invaluable for GeoData Plus. It is not only the company's hometown and state, but more importantly it is where the platform was able to grow from its inception in 2000. Prior to its national property data expansion, GeoData Plus' data footprint was New York and New Jersey.
The New York office will be run by Vice President Robert Whiddon, and will continue to serve as the customer support center. Erik Wind will work in the Charlotte office with the technology group.
Charlotte is home to six Fortune 500 companies, including Bank of America, Duke Energy, and Lowe's. In addition, it has one of the fastest growing tech industries in the country.
Erik Wind provides further insights on the region's economic strengths: "Charlotte is a fast-growing city with a tech-savvy workforce, and being that it's the second biggest financial city in the United States, many of its workers already have a strong real estate background. I'm excited to be here."
Back to Resources