ATTOM DATA SOLUTIONS ACQUIRES GEODATA PLUS
We're excited to announce GeoData Plus is now part of ATTOM Data Solutions, the nation's premier property database, providing a one-stop data shop. Read the full Press Release. Learn more about ATTOM Data Solutions.
Utilizing Suffolk and Nassau County Mortgage Data
Posted on 09/12/2019

by GeoData Plus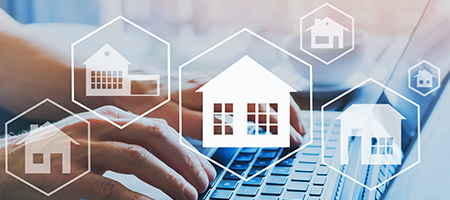 It's our goal to provide as much valuable real estate information as possible to our GeoData Plus customers. That's why we show mortgage history on our Suffolk and Nassau County property reports.
Here's a screen shot from a property report that would be for Suffolk or Nassau. You can see we include the date or the mortgage, amount, type of loan, lender, and satisfaction date.

Keep in mind, the mortgage history only tells you the original loan amount, but it's easy to estimate the mortgage balance with an idea of what interest rates were at the time of the mortgage date and an amortization calculator. In fact, in our 6-hour CE class, we have a module on estimating the mortgage balance.
Knowing the mortgage amount on a property can help estimate the loan-to-value ratio. Real estate professionals can use this data to determine if the market value of a home is more or less than what is owed on the mortgage.
This could be important for an agent or investor to know if an offer to purchase could fall below what someone owes on the home, resulting in a potential short-sale by the homeowner. On the other hand, one might be hesitant to work a deal whose mortgage is greater than the value.
In addition to getting the mortgage history for a property, you can also search for mortgage transactions by date, lender, zip code, property class, etc.
Mortgage history is also available in New York City and nationwide. GeoData Plus has comprehensive property data that is either difficult to find, or just not available anywhere else. Using GeoData Plus for gathering information on a property including the mortgage information gives you a broader picture on any piece of real estate you are working with.
More from GeoData Plus
GeoData Plus Enhances its Nationwide Valuation Tools
Back to Resources