ATTOM DATA SOLUTIONS ACQUIRES GEODATA PLUS
We're excited to announce GeoData Plus is now part of ATTOM Data Solutions, the nation's premier property database, providing a one-stop data shop. Read the full Press Release. Learn more about ATTOM Data Solutions.
How a Real Estate Agent Uses GeoData Plus for Lead Generation
Posted on 05/24/2021

by GeoData Plus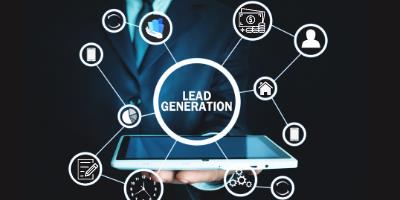 Real Estate Agent and Broker, Molly Miller, explains how GeoData Plus has become a powerful marketing solution for her business during these unprecedented times.
Lead Generation in a Virtual World
While the marketing industry grows more technologically advanced with each sunrise, there's one practice that real estate agents will probably never lay to rest. Door knocking and canvassing neighborhoods has long since been a trusted practice for agents to get face to face with potential clients and prove to them that they know the neighborhood's value. Real estate agents flourish with personal interactions, so not getting as much in-person time has some agents struggling to meet new prospects. Typically, my team will target a neighborhood in which we just had a sale. We'll print out a fact sheet of the average equity in the community, put on our name tags and smiling faces, and speak to people face to face as experts on their home value. However, considering the current atmosphere, door knocking was out of the question, so our team had to get creative.
Search Features That Do It All
GeoData Plus has a search feature that doubles as a prospecting tool. The searches yield results that are equipped with full names and sometimes telephone numbers of the owners. Instead of physically showing up to the neighborhood I want to focus on, I do a "sales search" on GeoData Plus within the particular neighborhood. I typically work street by street, but you can also filter by zip code, location, school district, and even the style of the home. Financial experts advise that people should, ideally, own a home for at least 5- 7 years before selling to get out ahead of capital gains, transaction fees, interest, and other related costs. Knowing this, I set my search filters to search for homes in my desired location sold within that two-year period. After I run the search, a list of homes that fit the criteria with the owner's names appears.
My sweet spot has been targeting the folks that fall in that magic two-year period due to the current seller's market.
From here, I get out my stationary and scribe away. I mention how, because of the times, my handwritten letter will have to suffice and how I hope to be able to meet them face to face one day. I give them a peek into how their neighborhood is selling, mention that I have a hunch they might be ready to sell, and plug my services.
For the results that also have telephone numbers, I will add these prospects' phone numbers to my lead source platform and from there I send personalized text messages to them. If they were so lucky to also receive a handwritten note from me, I'll give them a call and ask if they received my letter; an effective opening for a cold call. Sometimes, after receiving my note, they even come to me.
---
About the Author
Molly Miller is a North Carolina-based Real Estate Broker. She specializes in the Raleigh/Durham area and works on a small family-operated team affiliated with Keller Williams.
Back to Resources