ATTOM DATA SOLUTIONS ACQUIRES GEODATA PLUS
We're excited to announce GeoData Plus is now part of ATTOM Data Solutions, the nation's premier property database, providing a one-stop data shop. Read the full Press Release. Learn more about ATTOM Data Solutions.
Know Your Nassau County Zoning Codes
Posted on 10/08/2019

by GeoData Plus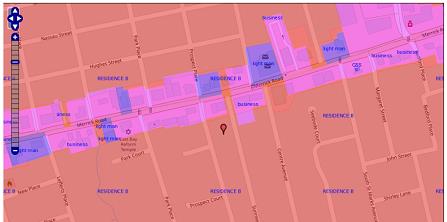 Do you know the difference between building classification and zoning? If you're in the real estate business and don't know the answer to that question, you may not want to admit it out loud, but you can read this article to set yourself straight. If you already know the difference and you do business in Nassau County, you may be surprised to learn that digging up a zoning code can be as easy as pulling up a property report in GeoData Plus.
Zoning data is a method of land-use planning designed for regulating the type of development activity and the structures that can be built in a given area. Designations are often controlled by local governments at the county level or municipal government below the county level, but state and federal regulations can and often do play a part. Common zoning types can be residential, commercial, or manufacturing, with the potential to drill these categories into very fine minutiae. For example, some commercial zones may limit building sizes based on square footage and height, whereas a residential zone may allow for the building of one and two-family homes only.
Building classifications, on the other hand, tell us the nature of a specific building. Examples of building classifications are one-family home, condominium unit, game farm, vacant land, marina, library, etc.
Here's where it can get complicated: just because a property is a single-family home doesn't mean it's located in a residential zone. Have you ever driven down Sunrise Highway, Merrick Road, or Jericho Turnpike and seen a residential property next to some restaurants or a retail store? The zoning is likely not residential, but a residential property is still standing.
In Nassau County, if you want to know the zoning code on an individual property, you need to contact the individual town, city, or village the property is located in. Sometimes you'll need to show up in person to get the information. No big deal? There are three townships, two cities, and 64 incorporated villages in Nassau. That's a lot of legwork if you're looking for Nassau County zoning codes on several properties.
Once in a while we'll see or hear of an appraisal report with the code 210, which is a common state code for Single-Family Home, incorrectly entered in the zoning field. Fortunately, most appraisers I know don't do this, but I cringe just thinking of it. I realize that getting the zoning code can be difficult, but that's no reason to enter incorrect information.
In fact, there's really no excuse at all for getting it wrong, since GeoData Plus has already done all the work. We went to all of these towns, villages, and cities and created one unified zoning map for all of Nassau County and added it to our map layers.
GeoData Plus customers can just type in a property address and find the zoning code right on the property report.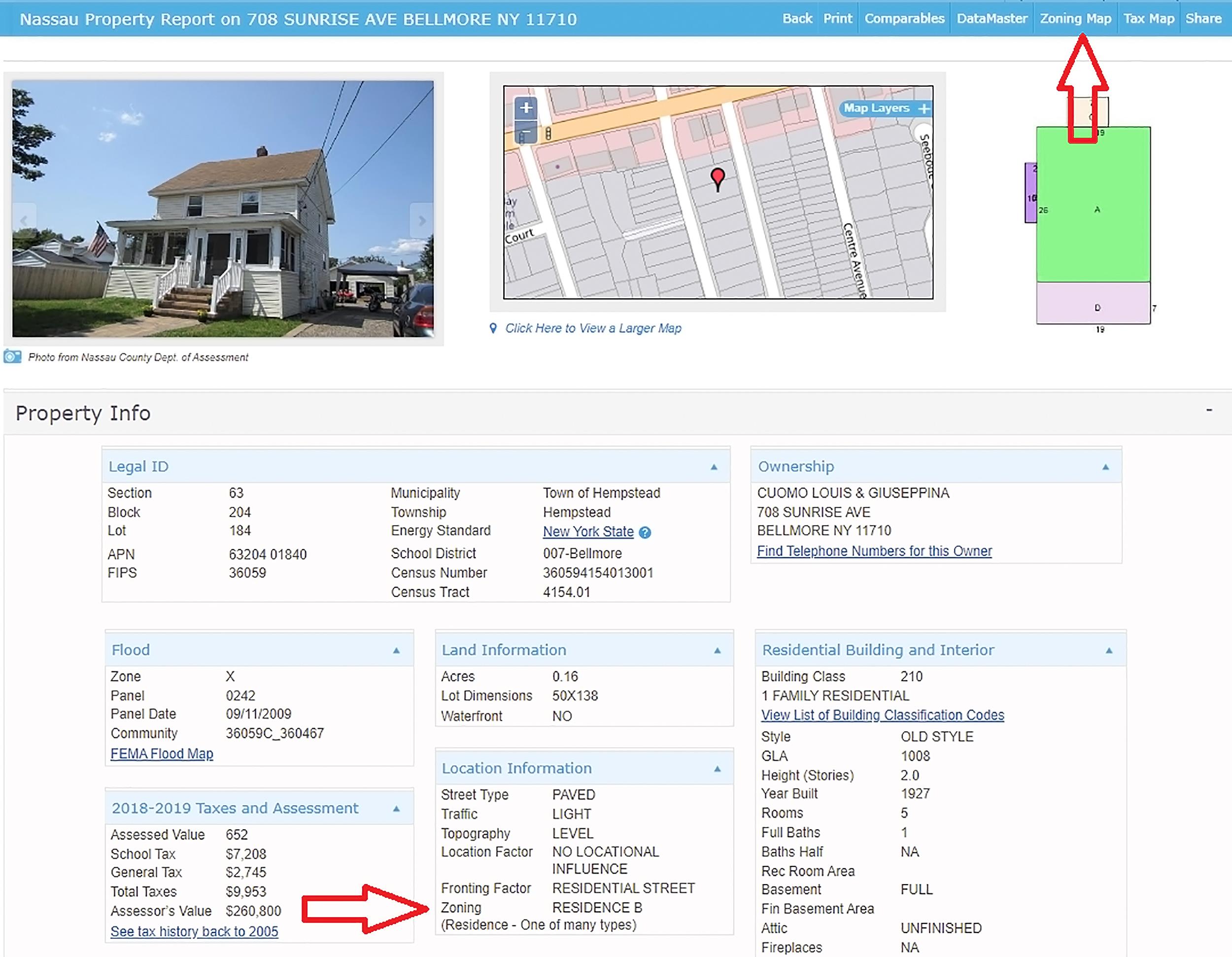 In addition, we've incorporated a zoning layer so that you can know all the zoning surrounding a particular property.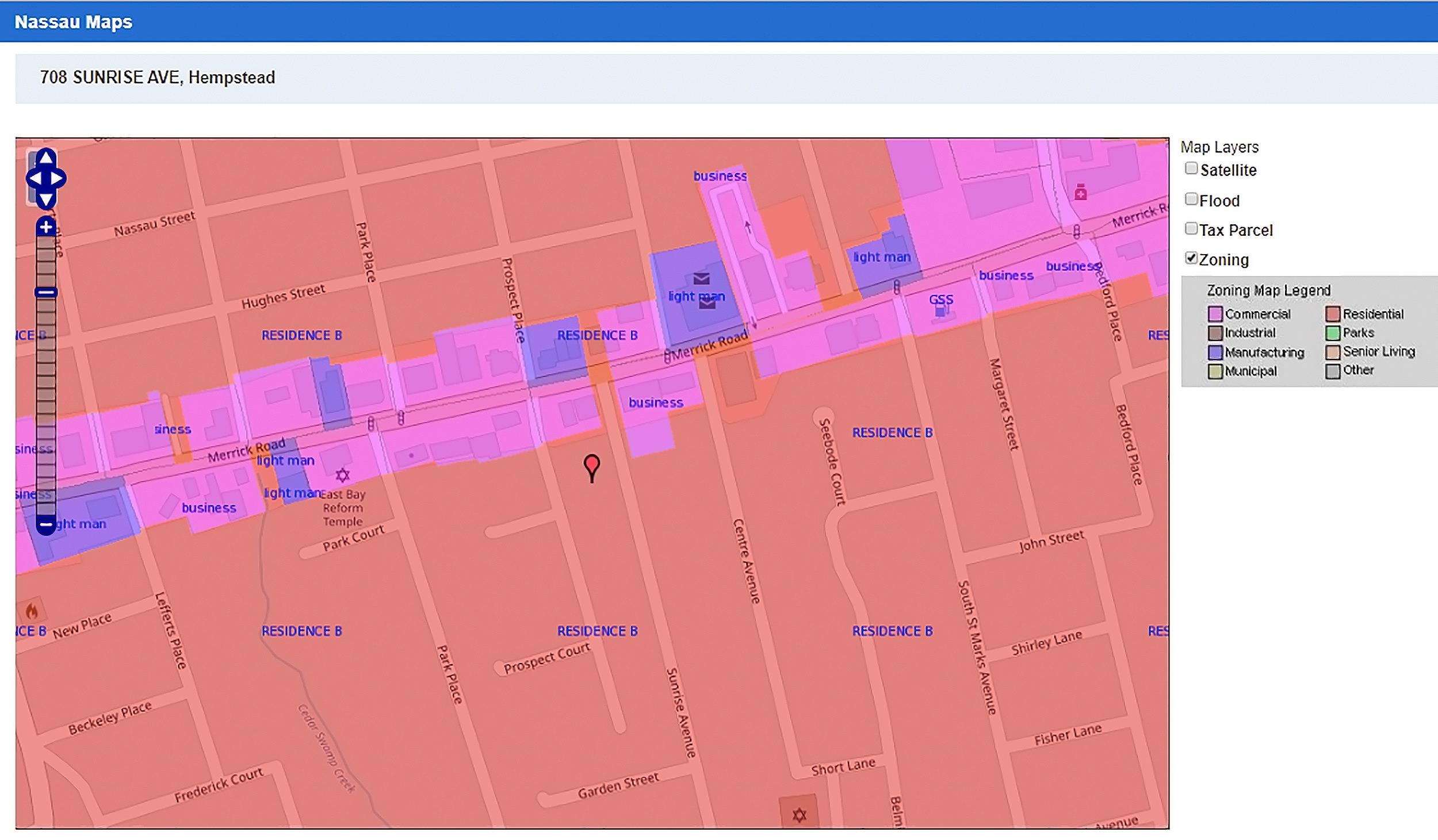 As you can see, we didn't just put thousands of zoning map pages on the web for you to rifle through — some municipality zoning maps are dozens of pages and it would be too much for our clients to easily search through. Having this zoning data at your fingertips will save you countless hours of work, and you'll know you've got the right information for your subject property and comparables.
More from GeoData Plus
Utilizing Suffolk and Nassau County Mortgage Data
GeoData Plus Adds MLS Content to New York State Property Reports
Back to Resources