ATTOM DATA SOLUTIONS ACQUIRES GEODATA PLUS
We're excited to announce GeoData Plus is now part of ATTOM Data Solutions, the nation's premier property database, providing a one-stop data shop. Read the full Press Release. Learn more about ATTOM Data Solutions.
Google Street View Images Added for NYC, Nassau and Suffolk Counties
Posted on 09/15/2014

by GeoData Plus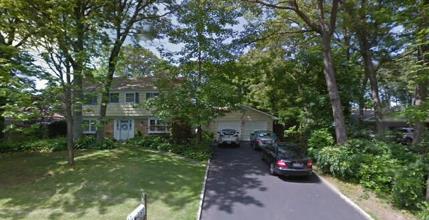 Even if you have all of the data pertaining square footage, number of rooms, style, lot size, and other details about a property, sometimes it's the picture of the building that really tells you if you've found what you're looking for or if the property in question is a waste of your time. GeoData just added Google Street View images to our property reports for almost all properties in Suffolk, Nassau, and New York City. This means that a relatively recent photo will appear on just about every property in that area.
This new feature affects each area differently, but we think customers working in all three will find the Street View photos quite valuable. The impact on Suffolk and New York City is most significant: previously we had very few photos available for Suffolk County. The NYC photos, supplied by the Department of Finance, were over 30 years old. Since Google Street View only launched in 2007, none of the new photos are more than seven years old and many of them are much newer. For properties that have more than one photo we've placed arrows keys on the photo so that you can easily cycle through them.
If you're not familiar with Google Street View, the service provides panoramic images taken on the streets at points around the world.
Take a look at our new Street View images and let us know what you think! Please drop us a line either by phone or email if you have any questions or feedback about this or anything having to do with GeoData Plus.
Back to Resources