ATTOM DATA SOLUTIONS ACQUIRES GEODATA PLUS
We're excited to announce GeoData Plus is now part of ATTOM Data Solutions, the nation's premier property database, providing a one-stop data shop. Read the full Press Release. Learn more about ATTOM Data Solutions.
Having Trouble with ACRIS?
Posted on 04/21/2015

by Erik Wind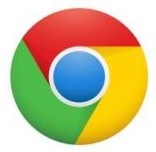 If Google Chrome is your primary Internet browser, you may have noticed that while accessing the ACRIS website through GeoData Direct, you are unable to view documents. Instead of the document, you see a blank page with a message similar to "This plugin is not supported". This is due to a recent update to Google Chrome. As of Chrome's version 42, which was released April 2015, it automatically disables Java (the plugin that ACRIS uses to display their documents online). There is a workaround which will allow you to enable Java: a small setting that needs to be changed in Google Chrome on your computer. If your Chrome has updated to version 43, you will need to repeat these steps.
Note: It is best if your computer has the most recent Java updates installed. Click here to see if the Java on your computer requires updating.
To enable Java in Google Chrome:
1. In your URL bar, enter: chrome://flags/#enable-npapi
2. Press Enter. This will bring you to a list where "Enable NPAPI Mac, Windows" is at the top.
3. Click the Enable link for this option.
4. Click the "Relaunch Now" button that appears at the bottom of the page.
5. NPAPI plugins, such as Java, are now enabled in Google Chrome. As a default, Chrome will not run Java for security purposes. You can set Chrome to run Java every time it is required. You can do so by entering chrome://plugins in the URL bar.
6. Scroll down to Java(TM). Make sure the checkbox next to the "Always allowed to run" option is selected. Java will now be allowed to run any time that it is needed, allowing you to view important documents on the ACRIS website.
Back to Resources