GeoData Welcomes Jonathan Veit
Posted on 07/18/2015

by GeoData Plus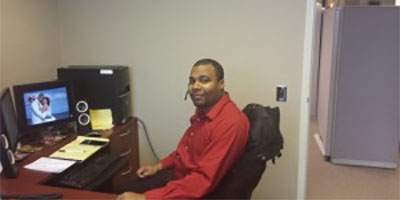 Jonathan Veit comes to us from the direct sales department of Cablevision and is our Account Manager.
Jonathan has a great understanding of GeoData and how it positively impacts our customers. He is focused on providing superb customer service and attention to the client experience.
Our clients that have spoken to Jonathan on the phone recognize him. His patience, honesty and his natural talent for relating to people is evident when he talks to you.
Jonathan is a foodie, seeking out new places to eat on Long Island and in the city. He enjoys spending time with his wife and kids and at sporting events. His favorite book is Starship Troopers but he does not recommend the movie.
Back to Hands on the Market