ATTOM DATA SOLUTIONS ACQUIRES GEODATA PLUS
We're excited to announce GeoData Plus is now part of ATTOM Data Solutions, the nation's premier property database, providing a one-stop data shop. Read the full Press Release. Learn more about ATTOM Data Solutions.
GeoData Touches Base with Clients and Other Innovators at TriplePlay Convention and Trade Expo
Posted on 12/14/2013

by GeoData Plus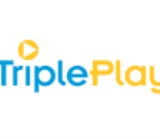 Last week the GeoData team had the opportunity to attend TriplePlay, the annual REALTOR Convention and Trade Expo in Atlantic City, NJ. The convention took place from December 9 through 12 and was graciously hosted by the New Jersey, New York State and Pennsylvania associations of REALTORS®. The event attracted real estate professionals from across the United States and parts of Canada, all of who were eager to learn about the newest and most exciting innovations in the industry.
We set up shop at the trade show and were really impressed by the number of clients who stopped by to say hello and let us know that they're happy with what we're doing here at GeoData Plus. We'd also like to thank and welcome all of the real estate agents who signed up for GeoData Direct at the conference. Because of the poor wifi signal at the the Atlantic City Convention Center we were not able to access the Internet to fully demonstrate our platform, so it really means a lot to us that so many of you were willing to trust us when we explained the value of GeoData's services.
The conference and trade show was also a benefit to us in that we were able to meet many of our co-exhibitors and check out what they're up to. Many of their innovations will eventually lead to additional services, allowing GeoData Plus to even better serve our customers. All around, it was a win-win.
If you weren't able to make it out to TriplePlay this year, we highly recommend looking into it for next year. Hopefully we'll see you there!
Back to Resources