GeoData Plus Releases Free1004MC.com
Posted on 07/01/2009

by GeoData Plus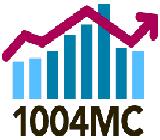 In an effort to assist real estate appraisers in the preparation of the new 1004MC form, GeoData has produced a new website – Free1004mc.com.
The 1004MC can add a significant amount of time to the appraiser's workload, depending on the availability of the data. With Free1004MC.com, appraisers simply enter in the zip code the subject property is located in, and a great deal of the data required for the 1004MC appears within seconds.
Plans are in the works to integrate Free1004MC.com with DataMaster, allowing appraisers to auto-fill their 1004MC directly from the web site.
Back to Hands on the Market