ATTOM DATA SOLUTIONS ACQUIRES GEODATA PLUS
We're excited to announce GeoData Plus is now part of ATTOM Data Solutions, the nation's premier property database, providing a one-stop data shop. Read the full Press Release. Learn more about ATTOM Data Solutions.
GeoData Plus Integrates with DataMaster to Populate your ACI, WinTotal and Other Appraisal Software Forms
Posted on 02/01/2009

by GeoData Plus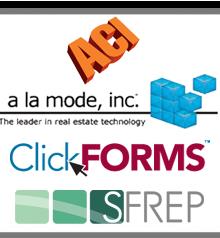 GeoData Plus has teamed up with DataMaster USA, allowing customers to automatically export subject property and comparable sales directly into their appraisal software. This incredible time saving service works with all of the major appraisal softwares:
The days of data entry are over. Appraisers can now spend more time being analysts, and less time as typists.
Back to Resources