GeoData Plus adds square footage, room count, and other key data to Smithtown
Posted on 07/01/2009

by GeoData Plus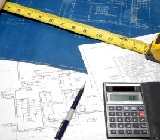 To anyone not doing business in Smithtown, New York (Suffolk County), this may not be worth reading. But those who are continuously frustrated by the lack of detailed information in Suffolk County, this addition to GeoData Direct brings great excitement!
Style, year built, square footage, room count and basement details are now available.
Stay tuned while GeoData Plus works to add the same detail to Brookhaven, Huntington and other Suffolk Townships.
Back to Resources