ATTOM DATA SOLUTIONS ACQUIRES GEODATA PLUS
We're excited to announce GeoData Plus is now part of ATTOM Data Solutions, the nation's premier property database, providing a one-stop data shop. Read the full Press Release. Learn more about ATTOM Data Solutions.
For Sale and Rental Listings Added to GeoData Plus
Posted on 05/01/2010

by GeoData Plus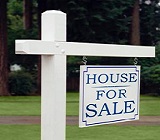 GeoData Direct now displays properties listed for sale or rent on applicable Long Island and New York City properties. Listing information will include the listing price, date, photograph(s), room count, and other details.
In addition to notifying you if a property is on the market, this will also add valuable property information to GeoData Directs real estate information; offering property details that weren't previously available.
At the top of the report, you will be notified if the property is listed for sale or rent. You'll also be able to cycle through various photos of the property.
The property report has been enhanced with listing details such as bedrooms, bathrooms, and listing history.
You can try GeoData Direct and with a 30 Day Money Back Guarantee. Not 100% satisfied? Receive your money back. This is a ONE-TIME ONLY offer, available for a limited time. We feel very strongly that GeoData can positively impact your real estate business, that's why we are willing to take on every ounce of risk just to have you try the service for the next 30 days. Click on Try GeoData.
Back to Resources