For Sale and Rental Listings Added to CMA on GeoData Plus
Posted on 12/01/2010

by GeoData Plus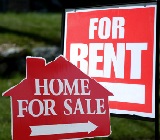 GeoData Direct now lets you search "For Sale Listings" as comparables in addition to closed sales.
There is more of a demand than ever before to include listings in BPO's and certain appraisal reports. You can now get both by using GeoData Direct.
For Sale Listing comparables are available to all GeoData Direct customers at no additional charge.
Back to Resources