ATTOM DATA SOLUTIONS ACQUIRES GEODATA PLUS
We're excited to announce GeoData Plus is now part of ATTOM Data Solutions, the nation's premier property database, providing a one-stop data shop. Read the full Press Release. Learn more about ATTOM Data Solutions.
Current Staten Island Property Sales are Available on GeoData Plus
Posted on 07/01/2005

by GeoData Plus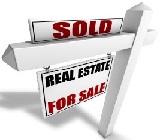 Staten Island sales are now only weeks behind the rest of New York City sales. Due to the way Staten Island deeds are processed, they have always been further behind than the other Boroughs. But due to some recent changes in Staten Island and GeoData's technological resources, our sales data is now only weeks behind.
If you have real estate interests in Staten Island and you are not currently using GeoData Direct, ask your current information provider for their most recent recording dates and compare these dates to GeoData's. Our commitment to accuracy and speed, what we call Geo-Real Time, will not let you down.
Back to Resources