ATTOM DATA SOLUTIONS ACQUIRES GEODATA PLUS
We're excited to announce GeoData Plus is now part of ATTOM Data Solutions, the nation's premier property database, providing a one-stop data shop. Read the full Press Release. Learn more about ATTOM Data Solutions.
CMA, Neighborhood Statistics and Building Reports on GeoData Plus
Posted on 03/01/2006

by GeoData Plus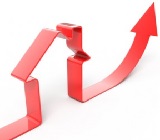 The CMA (Comparative Market Analysis) has more options than ever before. GeoData's CMA tool includes features such as square footage range, multiple class/style selections and the ability to view the full report (including sales history) on any comparable with just one click.
Neighborhood Statistics/Demographics are now available such as household income, gender stats, home ownership and ethnicity. You may also run a comparison of a neighborhood against its corresponding county and state.
Building Reports are now available for New York City properties in all five boroughs. Simply type in any property through GeoData Direct and click on the "Building Dept." link. Features of this report include but are not limited to complaints, violations, and certificates of occupancy. Building reports are also available in GeoData Classic.
Back to Resources