ATTOM DATA SOLUTIONS ACQUIRES GEODATA PLUS
We're excited to announce GeoData Plus is now part of ATTOM Data Solutions, the nation's premier property database, providing a one-stop data shop. Read the full Press Release. Learn more about ATTOM Data Solutions.
GeoData Plus Adds Nationwide Database of REO Properties
Posted on 06/02/2020

by Erik Wind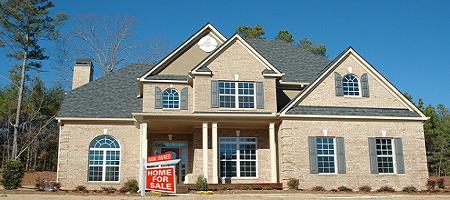 If you are a real estate professional, working with REO properties can help you increase the potential of sales and access some of the best deals on the market. REO properties are owned by lenders and have previously been unable to sell at an auction. This makes REO properties a great option for many different types of real estate professionals. Here at GeoData Plus, we have recently announced a new feature on our application for helping our clients access REO properties nationwide.
What is an REO/Foreclosure?
These two real estate terms are very easy to understand. When you stop making payments on a mortgage loan, the property will inevitably go into foreclosure. A foreclosed home that was unable to be sold at auction is known as an REO (or real estate owned) property. These sorts of properties can be both high-risk and high reward. Many times, the rewards outweigh the risks of purchasing an REO property.
How Different Real Estate Practitioners Can Benefit from Working with REOs
Not sure if REO properties are right for your needs? If you are a real estate practitioner of some sort, odds are likely that you could benefit from having access to REO's. Let's go ahead and look at how some of the major classes of real estate practitioners can benefit from having access to REO property information.
Real Estate Agents
A real estate agent thrives off of having special information that is not always readily available to the public. This includes inside market information on properties that their clients may be interested in. Besides, they need to be knowledgeable on a home before being able to market it efficiently. A real estate agent can use GeoData Plus to search for all of the REO's in their market, offering their clients access to properties that others don't have access to.
Investors
As an investor looking for properties that you can flip and sell for high profits, knowing where all your nearby REO properties are can be very helpful. REOs are often sold for lower sales prices than an experienced investor will be willing to flip it for. It's likely that many bank-owned properties are not taken care of well. Nor do they have a staff of investors ready to improve the property before selling it. This is one reason why investors love to know where their nearby REO properties are.
Appraisers
Real estate appraisers using GeoData Plus benefit greatly from this REO data. Knowing the circumstances of a sale is critical to the appraiser in order to be able to use the sale as a comparable. GeoData Plus flags sales that have occurred under distressed circumstances, and therefore REO sales are classified as distressed sales. GeoData Plus only flags these sales as such, and it is of course up to the appraiser's due diligence to determine if that sales can be used as a comp.
Ready to Access REO / Bank Owned Properties?
If you are seeking a platform that has up-to-date access on REO's, as well as pre-foreclosures and auctions, then GeoData Plus might just be right for you. In addition to this extensive database of foreclosures, GeoData Plus also has reports on over 150,000,000 properties nationwide, which includes ownership, building details, taxes, zoning, flood zones, sales history, mortgage records, listing activity, and more.
GeoData Plus offers a thirty-day money-back guarantee if you would like to see for yourself how we can grow your real estate business. Get started today!
Back to Resources