ATTOM DATA SOLUTIONS ACQUIRES GEODATA PLUS
We're excited to announce GeoData Plus is now part of ATTOM Data Solutions, the nation's premier property database, providing a one-stop data shop. Read the full Press Release. Learn more about ATTOM Data Solutions.
Join Us and the American Society of Appraisers in Atlantic City
Posted on 02/28/2019

by GeoData Plus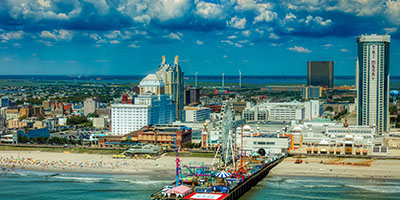 April 10 - 11, 2019
The National Association of Independent Fee Appraisers (NAIFA) has held an educational conference for more than fifty years. This event will mark the first year that the invitation extends to appraisers in all states from Virginia to Massachusetts as a result of the 2018 merger with the American Society of Appraisers (ASA), which created one of the largest networks of U.S. real estate professionals. The conference will be packed with education, information, and inspiration, so don't miss out on this opportunity.
ASA IFA Mid-Atlantic Region Real Property Educational Conference
Join GeoData Plus to learn more on how to navigate complex residential, industrial, and commercial valuations and to discuss the hot topic of hybrid appraisals, all while fulfilling 14 CE requirements in New Jersey and recertification credits for all other attendees. Since the ASA is a multi-discipline society, expect to gain insight on an array of topics relevant to all appraisers, regardless of specialty.
Main Events
The opening speaker will be David Bunton, President of the Appraisal Foundation. His address will offer an update on appraisal regulatory issues.
The closing speaker will be Phil Crawford of "Voice of the Appraiser," a podcast designed to deliver current and relevant news for real estate valuation professionals.
Local and national industry leaders will address a range of topics from tips on how to expand an appraisal practice to anti-trust news as it relates to the appraisal community.
Network with other appraisers. Trade professional knowledge and expertise. Register here.
Stop and Chat with GeoData Plus
GeoData Plus is one of the main sponsors for the event. Be sure to visit our table while you're there and check out our new national platform. See how you can find a host of property data to include sales comps, square footage, zoning, flood zones, sales history, and much more.
Start connecting now:
Back to Resources