ATTOM DATA SOLUTIONS ACQUIRES GEODATA PLUS
We're excited to announce GeoData Plus is now part of ATTOM Data Solutions, the nation's premier property database, providing a one-stop data shop. Read the full Press Release. Learn more about ATTOM Data Solutions.
Are Foreclosures Dead? And Other Highlights from the MLSLI Tech Fair
Posted on 10/18/2017

by GeoData Plus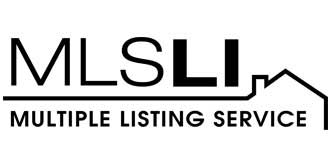 This year's MLSLI Tech Fair was a success for the GeoData Plus team. We met many of our happy customers and Erik Wind gave an informative presentation that answered the question, "Are Foreclosures Dead?"
"Are Foreclosures Dead" Presentation Highlights
Watch the video here: Are Foreclosures Dead?
Analyzing both Google Trends and real estate data from GeoData Plus, Erik presented the following:
• Google trend data from 2009 to present shows a steep decline in the use of the keyword "foreclosures".
• Data on search trends for the keyword "Lis Pendens" tell a different story.
• Lis pendens is more of an industry-specific term; so while the casual consumer interest in foreclosures cooled off, searches for lis pendens remain high.
• More distressed properties are selling faster, while shadow inventory remains high.
• Conclusion – Foreclosures are not dead.
Finding Your Next Listing with GeoData Plus
After the analysis, Erik shared how GeoData Plus can help you get your next listing, and demonstrated that a search for a foreclosure deal is easy across desktop, tablet and mobile devices. Finally, Erik presented tips to help list and sell more efficiently and he shared three different approaches to marketing.
While there is no magic pill to success in real estate, GeoData Plus makes it easier to find opportunities such as foreclosures and lis pendens.
Back to Resources