Appraisers: Does It Help When The Real Estate Broker Is There When You Arrive?
Posted on 11/19/2013

by GeoData Plus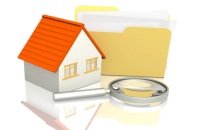 Issues with appraisals continue to impact real estate transactions, but better communications between real estate agents and appraisers could help to minimize problems, according to panelists at a property valuation forum at the 2013 Realtors Conference and Expo. Most of the attendees were both sales agents and appraisers.
Read the rest of the article from National Mortgage Professional magazine.
Appraisers, is it helpful when the realtor is at the property waiting to give you additional information?
Back to Resources