ATTOM DATA SOLUTIONS ACQUIRES GEODATA PLUS
We're excited to announce GeoData Plus is now part of ATTOM Data Solutions, the nation's premier property database, providing a one-stop data shop. Read the full Press Release. Learn more about ATTOM Data Solutions.
GeoData Plus is Invaluable for Real Estate Appraisers
Posted on 04/21/2015

by GeoData Plus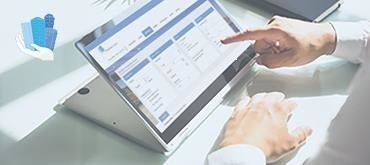 For 19 years, GeoData Plus has played a significant role as a property data provider in New York State and New Jersey. We're now nationwide, so if you do business anywhere in the United States, we can help. With GeoData Plus, real estate professionals have access to data on all types of property.
GeoData Plus has a comprehensive sales comparable search that cross references public record against MLS content. We combine both sources to save real estate appraisers time and effort in searching for the best comps.
We're Not Just Comps
You can find information on any property that exists in the US, regardless as to whether or not it's ever been listed, sold, financed, or foreclosed. This includes information pertinent to most appraisal reports including square footage, taxes, zoning, flood zone, and much more.
Watch as Erik Wind, president of GeoData Plus, explains why so many appraisers consider GeoData Plus to be vital to their business.
A Data Source Made Specifically For Real Estate Appraisers.
Nationwide Property Data
GeoData Plus recently rolled out its platform for real estate data nationwide. Need comps in Central Lake, MI? Or checking on a property's mortgage history in Oswego, IL? GeoData Plus has the necessary data. Appraisers with multi-state licenses certainly stand to benefit from our property data. But even more, we constantly work to add more data and features to provide greater value to customers in individual states. Regardless of where you are, you can access the same quality of service thousands of real estate practitioners have come to expect and appreciate from GeoData Plus.
Public Record and Listings Together
During the property research and valuation process, real estate professionals refer to public record and MLS as two separate data sources. GeoData Plus provides a seamless and integrated experience. Use GeoData Plus to find:
Property data to include building information (both internal and external), square footage, zoning, lot dimensions;
Ownership information;
Comparable sales on your subject property;
Listing history including the list price date;
Days on market, calculated from the public record sale date;
Income/expense reports on commercial properties, where applicable;
Sales price in comparison to the most recent list price to calculate days on market, and so much more.
Integration with Appraisal Form Software
Reduce data entry with GeoData Plus. Automatically export subject property and comparable sales to create an appraisal report, as our integrations are compatible with most major appraisal form software. The process of generating an accurate appraisal is easier than ever, so you can spend less time typing and more time appraising – or doing something else.
Grow Your Appraisal Business with GeoData Plus
GeoData Plus has comprehensive property data that is either difficult to find, or just not available anywhere else. We're web based and mobile. Simply log in to GeoData Plus to get started.
Additional Resources for Real Estate Appraisers
Back to Resources