Appraisal Institute Anticipates Growth In Lending
Posted on 11/04/2013

by GeoData Plus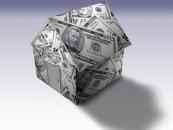 "Appraisers continue to expand their knowledge and experience and are uniquely positioned to offer valuable services to a variety of potential clients," said Appraisal Institute President Richard L. Borges II, MAI, SRA.
Appraisers anticipate continued growth in mortgage lending appraisals and in specialized areas of consulting, according to a recent survey conducted by the Appraisal Institute.
Read full article here.
Appraisers: What will it mean for your business if mortgage lending appraisals become the top area of growth?
Back to Resources