ATTOM DATA SOLUTIONS ACQUIRES GEODATA PLUS
We're excited to announce GeoData Plus is now part of ATTOM Data Solutions, the nation's premier property database, providing a one-stop data shop. Read the full Press Release. Learn more about ATTOM Data Solutions.
1004MC Now Includes Listing Data on GeoData Plus
Posted on 01/01/2011

by GeoData Plus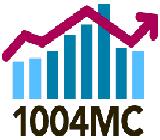 GeoData Directs 1004mc now includes listing data.
Previously, GeoData Direct (along with most other data providers) only included closed sales in their 1004mc analysis. Now, you can produce a complete 1004mc that includes sales and listings.
This 1004mc enhancement can be found in the CMA and sales search screens, and is available to all GeoData customers at no additional charge.
Non-customers can try GeoData with a 30 Day Money Back Guarantee. This is a ONE-TIME ONLY offer, available for a limited time. We feel very strongly that GeoData can positively impact your real estate business, that's why we are willing to take on every ounce of risk just to have you try the service for the next 30 days.
You'll get access to our property reports, sales comparables, lis pendens, photos, mortgages, listings and maps for whatever counties you need.
Click on Try GeoData, or call us at 516.663.0790 .
Back to Resources